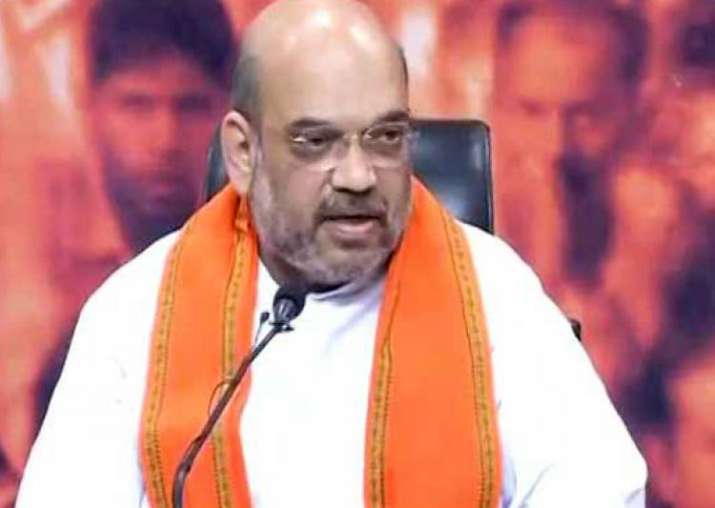 BJP president Amit Shah on Saturday exhorted his party workers in Rajasthan to work for 18 hours a day for the next few months to ensure victory in the next Assembly as well as the 2019 Lok Sabha elections. 
Amit Shah was in Rajasthan to attend the concluding session of the state BJP's working committee meeting which began on Friday at Totuka Bhawan.
According to BJP MLA Ashok Parnami, Amit Shah encouraged the BJP workers to work with dedication.
"The party president said that every worker of the party should dedicate 18 hours a day for the party for the next few months. The party's workers are full of energy and fully charged," Parnami told media persons after the meeting. 
State Housing and Urban Development minister Shrichand Kriplani said that Shah wants the party to win more Assembly seats this time compared to last state elections. 
"His visit has given a strength to the party and party workers and we will achieve the target of winning more than 180 Assembly seats in the upcoming elections," he said. 
Elections for the 200 Assembly seats in the state are due later this year. 
Education minister Vasudev Devnani said Shah has asked partymen to reach out to the masses on the basis of works done by the Centre and the state government. 
"He said the party workers should go among the masses and tell them the works done by our governments. Congress cannot do anything and victory in next elections is ours," Devnani said. 
Shah is also scheduled to hold meetings with the MPs and MLAs, social media volunteers, district presidents, and members of the core committee and the election campaigning committee today.
(With PTI inputs)