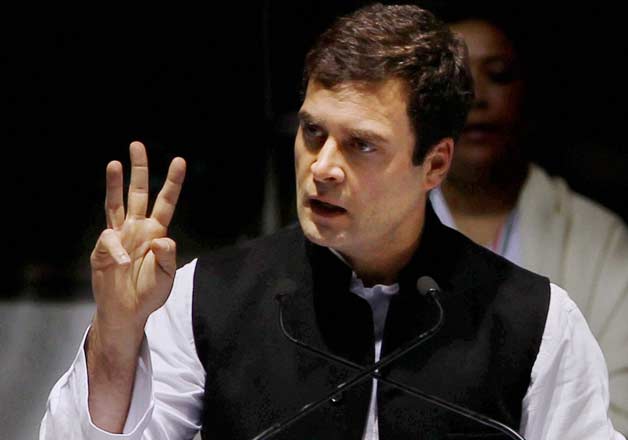 New Delhi: Congress vice-president Rahul Gandhi is likely to take over as party president at a special All India Congress Committee (AICC) session, which may be held in the latter half of August or mid November. 
According to a report in The Economic Times, Sonia Gandhi, who has been the party president since 1998, will step down at the session paving way for her son's elevation. She will, however, remain the chairman of the Congress Parliamentary Party (CPP). 
Once elected, Rahul is expected to make a massive organisational reshuffle by appointing new officials and general secretaries from among experience party leaders. 
On the other hand, Priyanka Gandhi is likely to assume the post of general secretary (organisation) at a later date. It is also expected that she will not assume any formal position in poll-bound UP's Congress unit. 
The special AICC session is expected to be scheduled in the latter half of August or middle of November, as Rajiv Gandhi's birthday is on August 20, Jawaharlal Nehru's on November 14 and Indira Gandhi's on November 17. 
Two senior general secretaries said that detailed discussions regarding the finalisation of the date of the special session is underway and a finally call will soon be taken. 
However, more preference is given to August as Rahul will get more time to concentrate on crucial assembly elections in UP and Punjab, and later in Gujarat.
Appointed as party vice president in 2013, Rahul had denied becoming Congress's prime ministerial candidate in the 2014 general election. 
Meanwhile, several party leaders think that with Sonia as party president and Rahul as vice president, there have been two power centres and with Sonia stepping down from her post, Rahul can lead the party his own way.