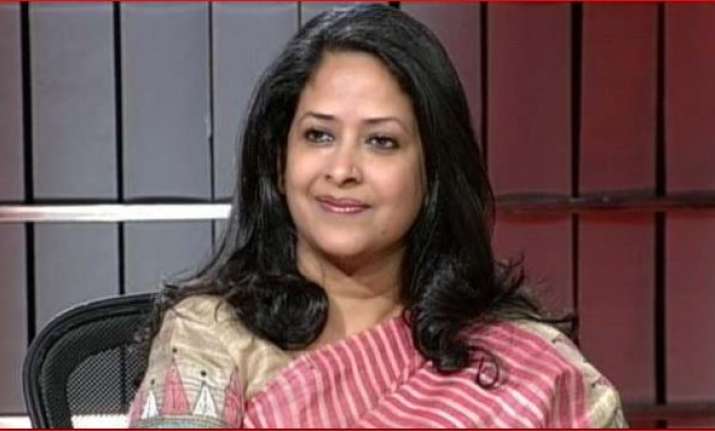 Former President Pranab Mukherjee's daughter and Congress leader  Sharmistha Mukherjee on Wednesday denied reports of her joining the BJP.
"In the mountains enjoying a beautiful sunset, & suddenly this news that I'm supposedly joining BJP hits like a torpedo! Can't there be some peace & sanity in this world? I joined politics because I believe in @INCIndia Wud rather leave politics than leave Congress," she tweeted.
Earlier, some media reports had said that Sharmistha may contest 2019 parliamentary polls on a BJP ticket and that she was in touch with the saffron party in this regard.
Sharmistha had joined Congress in JUky 2014 and she contested 2015 Delhi Assembly elections on party's ticket from Greater Kailash seat though she lost to AAP candidate Saurabh Bhardwaj.
In the mountains enjoying a beautiful sunset, & suddenly this news that I'm supposedly joining BJP hits like a torpedo! Can't there be some peace & sanity in this world? I joined politics because I believe in @INCIndia Wud rather leave politics than leave Congress

— Sharmistha Mukherjee (@Sharmistha_GK) June 6, 2018
Watch Video: Sharmistha Mukherjee denies reports of joining BJP
​