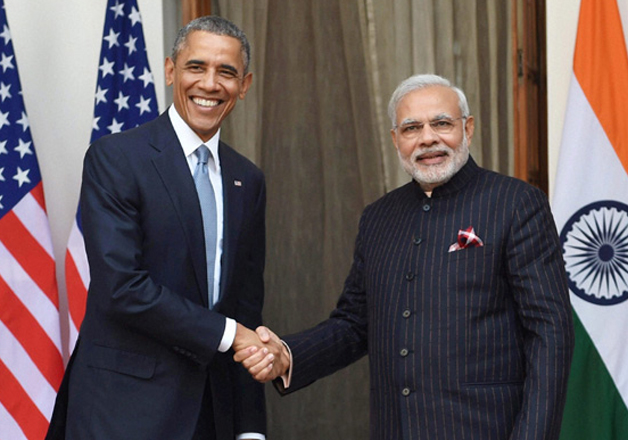 Prime Minister Narendra Modi will meet US President Barack Obama on the sidelines of the G-20 summit at Hangzhou in China in early September.
The two leaders will also hold bilateral discussions. The issue of India's bid to join the NSG, economic and defence relations will also figure during the talks.
The bilateral meeting was finalised after the two-day visit of the US Deputy National Security Adviser Adewale Adeyemo to New Delhi.
Adeyemo, who concluded his two-day visit to India on Friday, had met Finance Minister Arun Jaitley, Power Minister Piyush Goyal and other senior government officials of the PMO and Ministry of External Affairs.
Adeyemo visit comes ahead of the India-US Strategic and Commercial Dialogue in New Delhi on August 30-31. Secretary of State John Kerry and Commerce Secretary Penny Pritzker will lead the American delegation to the dialogue.
Last month, Narendra Modi had travelled to the US and held third bilateral summit with Obama. This was the seventh meeting between the two leaders in all.
Reports also say that the Prime Minister will also meet Chinese President Xi Jinping separately on the sideline of the event.
The 2016 G-20 Hangzhou summit will be the 11th G-20 meeting. It is planned to be held on 4-5 September 2016. It is also the first ever G-20 summit to be hosted in China.