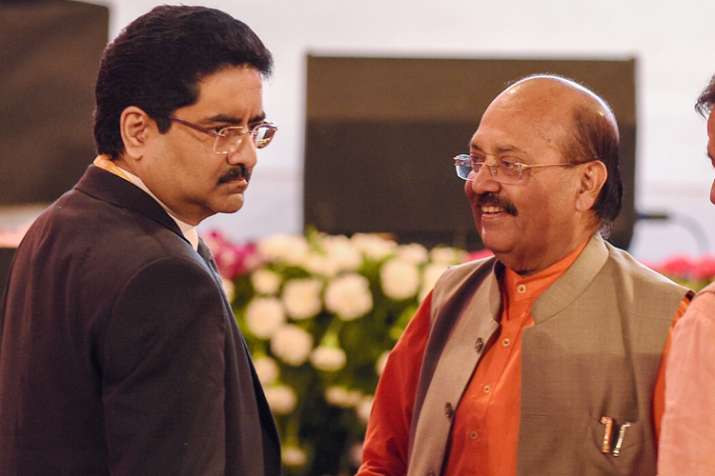 Hours after Prime Minister Narendra Modi mentioned him during his speech in Lucknow on Sunday evening, former Samajawadi Party leader Amar Singh reportedly met CM Yogi Adityanath sparking rumours of him joining the BJP.
Amar Singh was in the audience during an event in Lucknow where PM Modi launched as many as 81 investment projects worth over Rs 60,000 crore. Speaking at the event, PM Modi made a reference to Amar Singh while responding to  Opposition's charge of helping big corporate houses of the country.
"You cannot have blot on you simply by standing with anyone if your intentions are good and clear. Gandhiji's intentions were so pure that he never hesitated in staying with Birla family," PM Modi said.
"Public mey milna nahi, parde ke peeche sab kuch karna hai. Woh dartey rahtey hain. (Those who do not meet publicly and do everything behind curtains remain scared)," he added.
"Amar Singh, former SP leader, is sitting here and he can give you all the details," PM Modi said with a smile.
News about Amar Singh, who was expelled fron Samajwadi Party by Akhilesh Yadav last year, joining the saffron party has been doing the rounds for quite sometime now. While there has been no official word on what transpired during his meeting with CM Adityanath, it certainly seems that Amar Singh is exploring all opportunities before making his next move.
(With inputs from agencies)