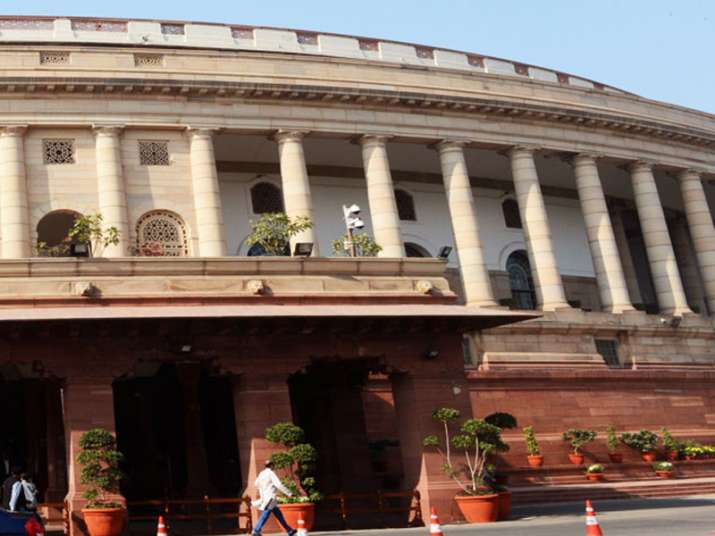 The Lok Sabha was adjourned sine die today after working for around 176 hours during a month-long Budget session.
Speaker Sumitra Mahajan told the House that 8.12 hours were wasted due to disruptions and that the Lower House held 28 sittings.
Hailing the session as 'very fruitful and productive', she said that the House introduced 24 bills and passed 23 including on Goods and Services Tax (GST).
Besides four bills related to GST, the Payment of Wages Amendment Bill, Specified Bank Notes Bill, The Maternity Benefits Amendment Bill, Enemy Property (Amendment and Validation) Bill, The Mental Health Care Bill and Taxation Laws Amendment Bill were also passed.
Describing the session as historic, the Speaker hoped that members would continue to work like this to serve the nation. The Budget session began on January 31 with President Pranab Mukherjee addressing Parliament.
The House discussed for over 10 hours before passing the Motion of Thanks on Presidential address on March 7.
The General Budget, merged with Railway Budget for the first time, was presented on February 1.
The House discussed the budget for more than 26 hours, Mahajan said.
Mahajan also congratulated the members for completing the process of passing the Union Budget before April 1.
"All processes related to the Budget, related to tax or expenditure, have been completed before the end of this financial year. This gave government departments an opportunity to spend on public welfare related works," she added.
The first half of the session was held from January 31 to February 9 and the second half began on February 9.
Rajya Sabha adjourned sine die
The Rajya Sabha was adjourned sine die on Wednesday with Chairman Hamid Ansari expressing satisfaction over the transaction of substantial legislative business.
Ansari particularly appreciated the members from the last two rows who raised 86 of the total 205 Zero Hour submissions.
"The participation of the members occupying the last two rows in using these devices has been remarkable. Out of a total of 205 Zero Hour submissions, they raised 86 which is approximately 42 per cent," Ansari said.
The Rajya Sabha had 29 sittings and deliberated for 136 hours.
The session, which began with the address of the President to Parliament on January 31, witnessed transaction of substantial legislative business.
"In all, the House either passed or returned 14 government bills which generated lively debates. The Union Budget, 2017-18, and the working of the Ministry of Railways and GST Bills were discussed at length. Members' zeal to raise matters of urgent public importance with concern and passion is manifested in 205 Zero Hour submissions and 76 Special Mentions and in the 435 Starred Questions with more than 535 supplementaries and 4,629 Unstarred Questions raised by them," Ansari said