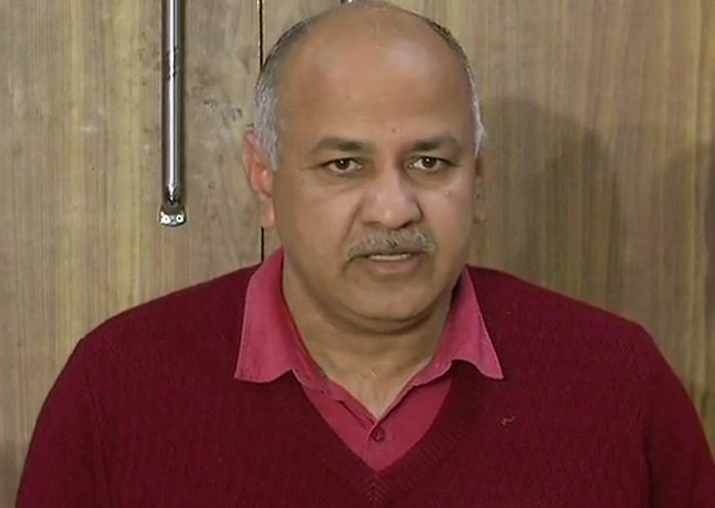 The Aam Aadmi Party (AAP) today alleged that the Election Commission has recommended disqualification of its 20 MLAs in Office of Profit case without hearing their side of story. 
Delhi Deputy CM Manish Sisodia said that not even a single MLA took benefit of Re 1 as a parliamentary secretary. He asked President Ram Nath Kovind to listen the legislators views before arriving to a conclusion in the case. 
"There was no hearing, we were not given a chance to explain our stand. We appeal to the President to hear our views too, MLAs will meet President also," Sisodia said.
"No one (MLAs) took Re 1 benefit or car. We have seeking time from the President. The Election Commission's recommendation is unconstitutional," he added.
Sisodia even said that the BJP was scared of the works being done by the Kejriwal government. 
However, the Congress party today released a document in media that shows Dwarka MLA Adarsh Shastri accepted payment of Rs 15, 479. Shastri was appointed as parliamentary secretary to Information and Technology Minister. 
"Shri Adarsh Shastri, MLA was appointed as Parliament Secretary to the Minister of Information Technology. 
According to the document released by Congress leader Ajay Maken, Rs 15,479 was paid to Shastri for attending a conference session.
Maken said that the BJP and the AAP are hand in glove. He questioned the timing of Election Commission's recommendation, saying "why the EC's recommendation to the President was not done before Rajya Sabha elections?"
"We want to ask Election Commission, why the disqualification recommendation was sent on January 19?" he asked.
Citing a document, Maken claimed that all the "21 MLAs were given rooms. Besides, office logistics were also purchased".
According to the Government of National Capital Territory of Delhi Act, 1991, Delhi can have one parliamentary secretary, attached to the office of Chief Minister. However, CM Arvind Kejriwal, in March 2015, had passed an order to appoint 21 MLAs as parliamentary secretaries for "smooth functioning of the Delhi government".