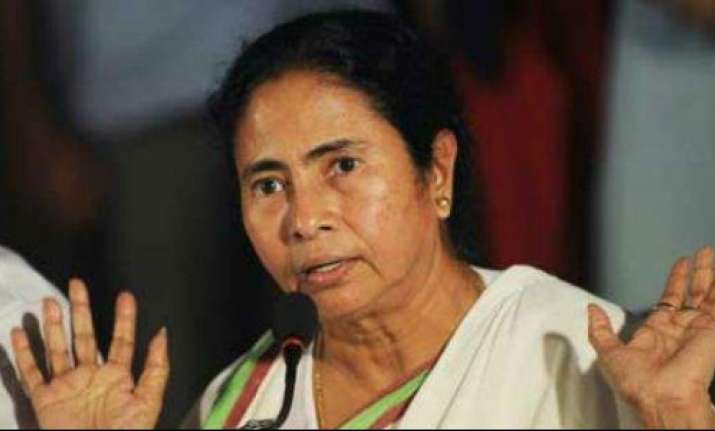 West Bengal Chief Minister Mamata Banerjee on Wednesday said the publication of draft National Register of Citizens (NRC) in Assam will destroy India's relationship with its neighbour Bangladesh and alleged that BJP is trying to project 40 lakh people as infiltrators.
Out of 40 lakh people, who don't find themselves in the final draft of the NRC published on July 30, only one per cent could be infiltrators, but the BJP is trying to project as if all of them are infiltrators. 
"NRC will destroy India's relationship with Bangladesh," she told reporters outside Parliament.
She also said that 833 people from her state, mainly from Murshidabad district, are in Assam jails.
"The BJP is playing vote bank politics. The NRC will affect the whole world. Managing borders is a responsibility of the Centre. Central forces see how many infiltrators are crossing into the country. But in the name of infiltrators, they are harassing people," she alleged. 
She also said she has appealed to all opposition parties to send their delegation to Assam. 
Meanwhile, the Rajya Sabha on Wednesday saw repeated disruptions over the Assam NRC issue and was adjourned for the day amid a ruckus in the post lunch session.
Home Minister Rajnath Singh, who was scheduled to reply to the discussion on the issue, could not do so for the second day in a row.
As the House met, Chairman M. Venkaiah Naidu asked BJP President Amit Shah to resume his speech on the discussion on the National Register of Citizens (NRC) of Assam that he could not complete on Tuesday due to pandemonium.
At this, Trinamool Congress (TMC) leader Sukhendu Shekhar Roy raised a point of order and said that as per the rules of conduct of the upper House, a member cannot speak twice on the same issue if he fails to complete his speech in the first instance.
Congress MPs too supported Roy.
(With inputs from agencies)