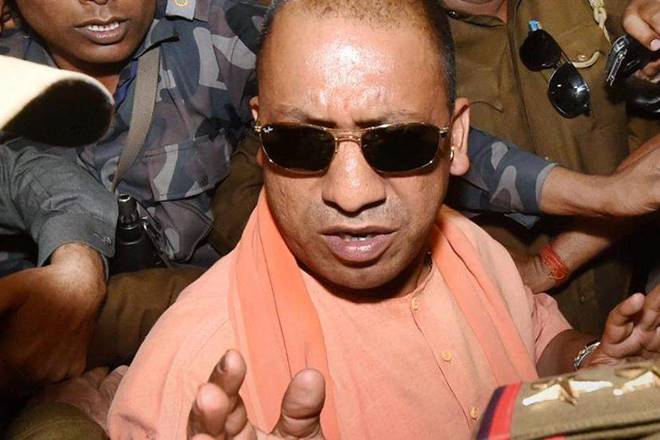 District administration will make no special arrangements for air-conditioners, air-coolers, red carpet or a saffron towel and sofa during visits undertaken by Uttar Pradesh Chief Minister Yogi Adityanath, his office has informed officials of the state. In a detailed order issued to all administrative and police chiefs of districts and other top officials in the state, listing out the directives, the CM's office has also made it clear that inconvenience to common people must be avoided at all costs. 
The Chief Minister's Office has said that Adityanath is "extremely unhappy" over the extravagant arrangements that are made for his visits to homes of martyrs and wants to put an immediate end to this "show-off". 
"The CM has given clear orders that no special arrangements be made during his visits and any show-off or inconvenience to common people should be avoided," an official said. 
The order comes following a row over the administration setting up sofas, red carpets and ACs during the Chief Minister's recent visits to Deoria and Gorakhpur to meet families of martyred jawans. These amenities, however, were removed soon after Yogi Adityanath's departure. 
The CM has expressed unhappiness over this and wants no repeat of it, the official said citing CMO's order dated July 10. 
On July 8, CM Adityanath had visited the family of CRPF sub-inspector Sahab Shukla in Gorakhpur who had died in a terrorist attack in Srinagar on June 24. 
The local administration covered the entire road to Shukla's house with a red carpet, put up white curtains on the route to block the view of the neighbouring houses, put up saffron-coloured curtains in the martyr's house and also installed an air-cooler, exhaust fan and a recliner sofa for the comfort of the chief minister. 
Adityanath did not like the fanfare when he landed there to grieve with the family and hand over a cheque of Rs 6 lakh to them. He is said to have pulled up officials over the same, sources in CMO said. 
Earlier on May 12, the chief minister had visited the house of slain BSF jawan Prem Sagar in Deoria. Sagar was killed by a Pakistan Border Action Team along the Line of Control in Poonch. 
Local officials had then temporarily put up a window air conditioner, sofa, red carpet and saffron towels for the CM. 
All these facilities were removed within minutes of his departure from the spot after handing over a cheque of Rs 4 lakh to the grieving family. That time too, Adityanath had expressed unhappiness with local officials over the same. 
However, with a repeat of the episode in Gorakhpur, the CMO has now sent out an order to all district magistrates and SSPs to desist from such acts or face strict action. The Samajwadi Party has criticised the CM over this issue. 
The CMO, however, brushed aside the criticism saying Adityanath has chosen austerity and has even turned down a proposal to buy new SUVs for himself and his office and has opted to travel in cars used by his predecessor Akhilesh Yadav.