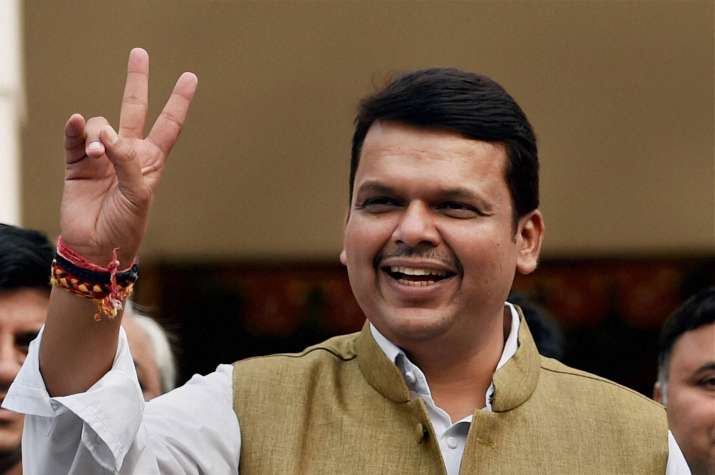 Maharashtra Chief Minister Devendra Fadnavis today ruled out any alliance with the Congress party in Brihanmumbai Municipal Corporation (BMC).
Fadnavis also said that the BJP will not abandon the transparency agenda which was its plank in the civic polls. 
"We will take along those who come with us, but proceed without those who don't come with us," he said, addressing a rally at the state BJP office.
The rally was held as part of the BJP's Vijay Diwas celebrations in each district headquarters across the country after victories in recent civic polls in Maharashtra and Odisha.
"Let those who want to align with the Congress do so. We won't stop them," Fadnavis said, in an apparent reference to reports that the Shiv Sena was toying with the idea of roping in the Congress to bag the Mumbai mayor's post.
"We (BJP) will go as per our path, taking along those who come with us," he said.
"BJP is a party which fights ideology with ideology. Whether we bag power (in BMC) or not, we will never go with the Congress," the CM said.
Though the Shiv Sena has emerged as the single largest party in the BMC polls winning 87 seats, its estranged ally the BJP pocketed 82 seats.
With the fractured mandate leaving neither the Sena nor the BJP in a position to install its rule in the country's richest civic body on its own, both the parties are exploring various options to cobble up numbers to reach the magic figure of 114 seats in the 227-member city hall.
The Sena's tally rose to 87 on Friday with three Independent corproators extending their support to the Uddhav Thackeray-led party.
(With PTI inputs)