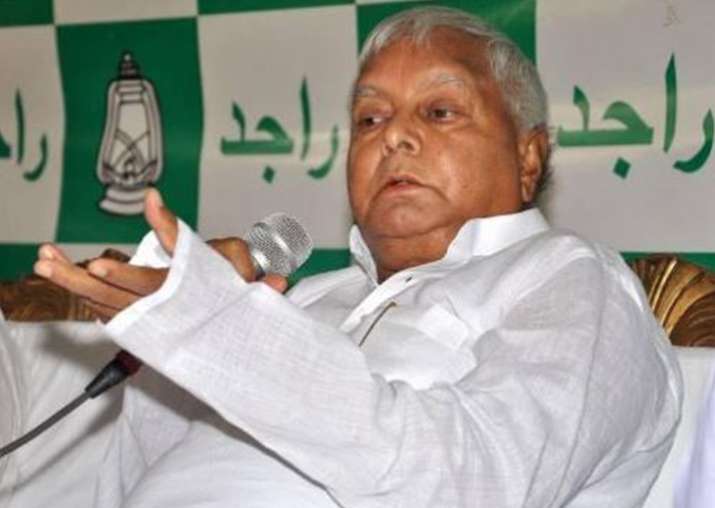 RJD supremo Lalu Prasad Yadav today once again attacked Bihar Chief Minister Nitish Kumar for walking out of the Grand Alliance government in the state. Using words like 'treacherous Man Singh' and 'Ranchhor' (one who quits battle field), Lalu said that the JD(U) national president has committed 'political suicide' by joining hands with the BJP.
"No party in the country would any longer trust Nitish Kumar...he is politically finished now. Nitish Kumar has committed political suicide by joining hands with the BJP," he said.
Lalu claimed that Nitish won't manage any more than two seats in the next parliamentary election. "The BJP and the NDA would not spare their current seats from the state for him in 2019 poll. I always considered Nitish Kumar to be more mature than me but he has proven me wrong...I feel sorry for him."
Prasad also refuted the charge of Deputy Chief Minister Sushil Kumar Modi who has alleged a 'nexus' between former's family and a sand mafia. Sushil Modi had also alleged the sand mafia was 'funding' RJD's proposed rally on August 27. 
"We have not taken even a single penny from him for the rally. It was rather Sushil Modi who had given him contract for sand mining during previous NDA rule in Bihar," the RJD chief said adding, "Let them spin stories against us. We would expose them in August 27 rally at Patna." 
Referring to the alleged stalking of a woman in Haryana by the son of the BJP state president, Lalu said, "Jungle raj is prevailing across the country under the BJP." 
Tejaswi Yadav, who is now the Leader of Opposition in the Assembly, will lead the RJD campaign across Bihar from tomorrow. He is all set to lead RJD's 'Janadesh Apman Yatra' from Motihari in East Champaran.