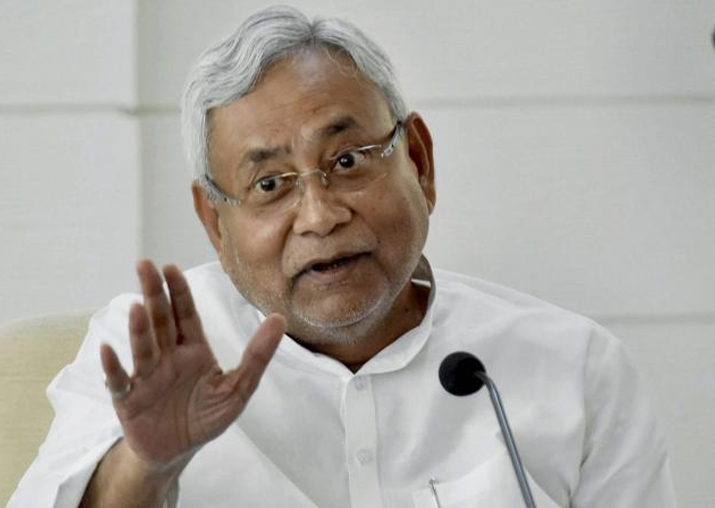 Bihar Chief Minister Nitish Kumar today took a fresh dig at arch rival Lalu Prasad on Twitter over the issue of corruption, drawing a sharp reaction from the latter's son and Leader of Opposition in the Bihar Assembly, Tejashwi Yadav. 
"Ghotalon ko ujaagar karna aur ghotalebazon ke khilaf kanooni karvai karna hi ghotala hai" (exposing scams and taking action against scamsters itself is a scam), he tweeted in his characteristic style, without mentioning the name of the Rashtriya Janata Dal (RJD) supremo or his party. 
The sarcastic tweet comes on the heels of a ruckus created by the RJD on the final day of the Winter Session of the state Assembly today. 
The opposition party repeatedly stalled the House proceedings over alleged irregularities in the construction of toilets and bridges, purchase of paddy and the Srijan scam. 
Interestingly, although Kumar has been avoiding taking names in his tweets, his barbs hurled from the microblogging website have unfailingly drawn angry responses from Prasad. 
घोटालों को उजागर करना और
घोटालेबाजों के खिलाफ कानूनी कार्रवाई करना ही घोटाला है !!

— Nitish Kumar (@NitishKumar) December 1, 2017
After the fall of the Grand Alliance, comprising the JD (U), RJD and Congress, in July, Kumar and Prasad have been at loggerheads. 
Today, however, the response came from Prasad's son and Leader of Opposition in the Assembly Tejashwi Yadav, who tweeted, "Ghotalon par chup rahna hi sabse bada ghotala hai aur chhote karmchariyon ko hi bali banana sabse badi karvai hai" (the biggest scam is maintaining a silence on scams and the strongest action is making lower-ranked officials scapegoats). 
Earlier, talking to reporters outside the Assembly, Yadav had said, "We are happy that Kumar, who once used to berate Twitter, has now taken to it. The more active he is there, the more exposed he will stand. As members of the opposition, we are duty-bound to raise the issues of the common people, who are reeling under rampant corruption. The government should tell the people how many senior officials and ministers it has acted against on charges of corruption, because it has become a menace due to their patronage." 
Referring to the JD(U)-BJP coalition government in the state, the RJD leader said, "We wish to bring a report card on the performance of this government, which came into existence after raping the mandate of the last Assembly polls. We challenge the government to come up with its own report card and let us have a debate based on facts and figures."