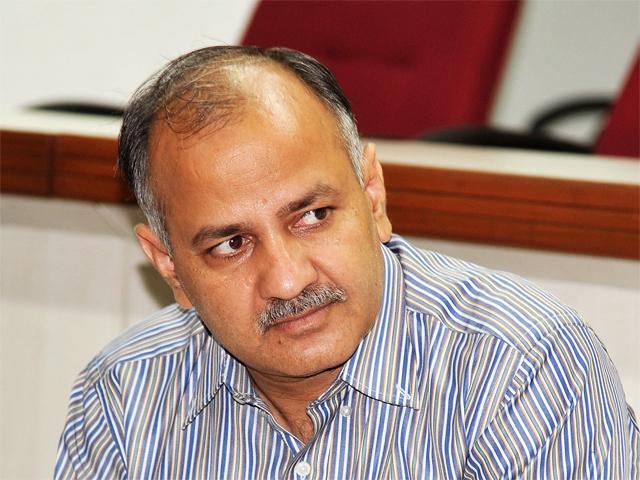 In an embarrassment for the Aam Aadmi Party (AAP) government in Delhi, Deputy Chief Minister Manish Sisodia, in an overenthusiastic attempt to celebrate the Class XII and JEE-Mains results of government school students, reportedly provided a script that lacked "factual veracity."
Sisodia provided a script to the Education Department for a radio campaign to celebrate the "record breaking" performance by students of Delhi government schools, which had some factual errors and was only passed after some cuts.
According to documents accessed by India TV, a script for the radio advertisement, approved by Sisodia, was sent to the Directorate of Information & Publicity. DIP Secretary Jayadev Sarangi, on reviewing the script, wrote to the Education Department for the verification of the content.
On verification, it was found that despite Sisodia's claim of "record" performance by students in JEE-Mains, there was no record kept of students of Delhi government schools qualifying for the coveted JEE exam. This year, 372 students from government schools cleared the JEE-Mains. The word "record" was later removed from the script by the Education Department.
"Since this information has been taken for the first time to appreciate the students and Heads of Schools by the Hon'ble CM (Arvind Kejriwal) and Dy. CM (Manish Sisodia) through interaction with them. In the previous years no such record was obtained from schools therefore, the statement is not verifiable," the Education department said in the communication.
The original script talked about "kahin zyada achhe" (much better) results of government schools as compared to private schools. Since the difference was only 4 per cent and the result has "hovered" around 88 per cent for the last five years, the phrase was replaced with word "sarahaniya" (commendable).
"In line number 06 (kayee) to be deleted. As the result of Class XII has hovered around 88% for more than last five years although the same period the result of private schools has decreased. Further, the difference in board result of Class XII between government school and private schools is only 4%," the education department said.
Opposition Bharatiya Janata Party (BJP) has accused the AAP government of fudging the data for publicity.
"AAP government is presenting false data for publicity, this is wrong. The condition of Delhi's government schools is not a hidden fact," Delhi BJP chief Manoj Tiwari said.