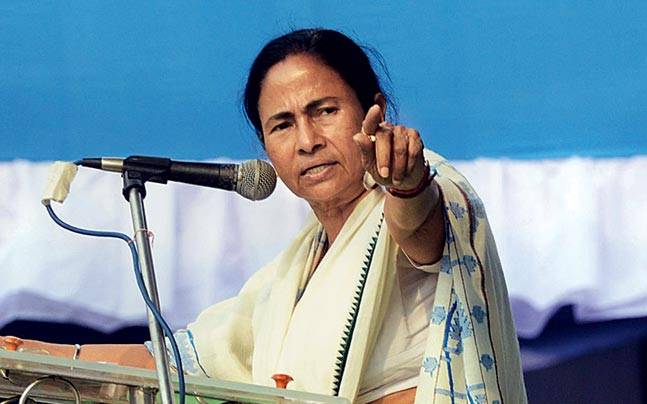 Shifting the target in her war against the BJP-led NDA government in the Centre, West Bengal Chief Minister traded guns at BJP president Amit Shah instead of Prime Minister Narendra Modi whom she had been rallying all these days over demonetisation and Goods and Services Tax (GST). 
"I favour Narendra Modi, not Amit Shah. I don't blame the PM. Why should I blame him? His party should take care of it," she said in an interview to a news channel. 
Her reference was on the "super dictatorship going on in the country", where she raised objection on why a party president was meddling in government affairs. 
She wondered how BJP president Amit Shah could hold meeting with a Union minister. "Who is the prime minister? Narendra Modi or Amit Shah?" she asked without naming the minister. 
Banerjee, however, showered praise on former prime minister Atal Bihari Vajpayee. "He is also a BJP man - but he was very balanced and impartial. We worked under him and never faced any problem. 
"But why are we facing problems today? I do not want to blame the prime minister but his party should take care. Why is his party creating problems for everyone? 
"Why they are showing us the agencies everyday? Why will they tell me what I will eat, wear, which school I should go to or which religion I support? Or how the schools will celebrate Independence Day," she said, adding, it was Bengal which was at the forefront of the freedom movement and "Now it has to learn how to celebrate Independence Day?"   
Mamata, however, didn't refrain from sending out the message of change at the Centre in 2019. "The Opposition parties have come on a platform and there will be change (at the Centre) in 2019. We are waiting for the change... No front has been formed as yet, but the opposition parties have come on a platform and have started working. Wait for six months. Things will be clear," she said.