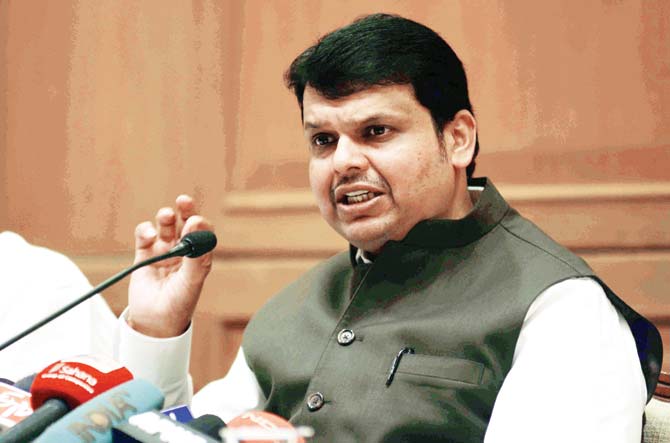 Lashing out at coalition partner Shiv Sena, without actually naming the Uddhav Thackeray-led party,  for threatening to withdraw support from the state government, Maharashtra Chief Minister Devendra Fadnavis today said that the state unit of the BJP is ready for mid-term Assembly polls.
Fadnavis was indirectly referring to the statement of Shiv Sena MP Sanjay Raut who had suggested that his party would withdraw support if the loan waiver was not announced.
Strained relations between the BJP and its alliance partner Shiv Sena has led to speculations over mid-term polls in the state against the backdrop of farmers' stir for loan waiver in view of the agrarian crisis. 
The Fadnavis government had agreed to the long-standing demand of farmers and announced a loan waiver for them last Sunday. 
"Some people said (when the agitation was on) that they will bring the government down, they will withdraw support. I said we are ready for mid-term polls," Fadnavis told media persons. 
"If someone wants to impel us to go for mid-term polls, I am confident we will be able to form government again," he added.  
Buoyed by the BJP's success in Maharashtra local bodies' polls, held recently, Fadnavis exuded confidence that people of the state were with the saffron party notwithstanding various agitations in the state. 
"That success was unprecedented. No other party achieved such success. The Congress-NCP couldn't attend the success even during their hay days. So, people believe in the government," he said. 
(With PTI inputs)