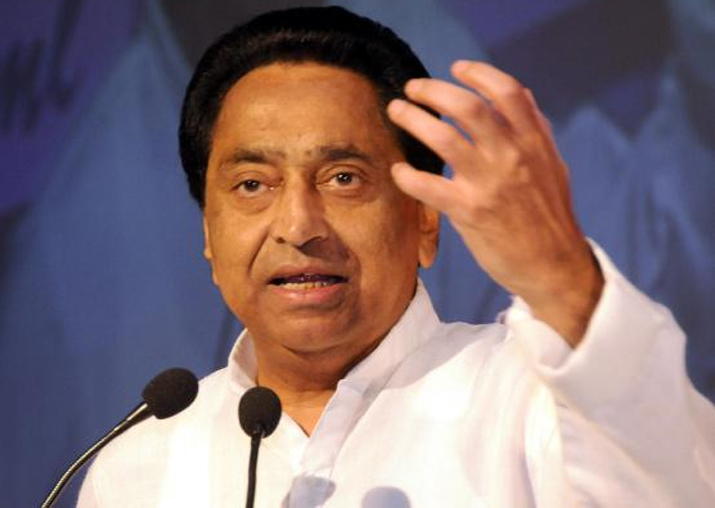 Senior Congress leader Kamal Nath has said that party leader Jyotiraditya Scindia -- who represents Guna constituency in the Lok Sabha, will be the grand old party's face in the Madhya Pradesh Assembly election to be held later this year. 
Speaking to media persons in Guna, Nath said that there was no opposition to Scindia's name as the leader of the party in the state.
"The Congress is ready to contest the coming assembly polls under the leadership of Jyotiraditya Scindia. I have no qualms if party projects him as the leader for the election campaign," he said.
The former Union minister's remark is important as it came at times when Congress is facing internal squabble over leadership issue in the state.
Calling Scindia, 47, a titular Maharaja of Gwalior, a young and energetic leader, Nath said, "If he leads the campaign all party leaders will join to help him win the election." 
He also rubbished the reports that Congress was a divided house in the state.  Nath also said that party will take help of senior leader and former CM Digvijaya Singh, who has gone on six month leave for Narmada Parikrama.
Nath and Scindia had gone to Mungaoli town here to meet the family members of Congress leader Mahendra Singh Kalukhedam, who passed away earlier this month.
Assembly elections in the state, where Congress has been out of power since 2003, will be held later this year. The tenure of the current assembly ends on January 7, 2019.