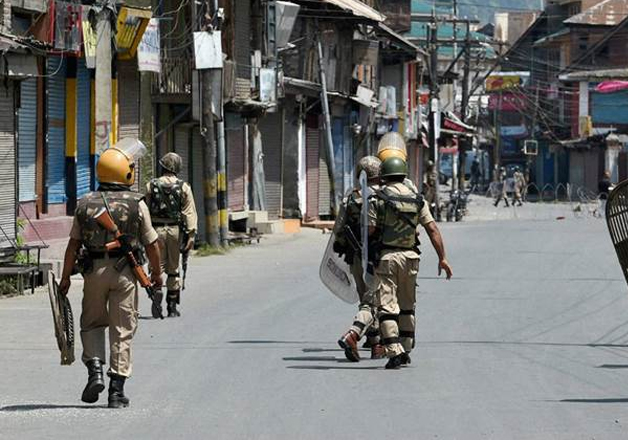 The government has confirmed a growing nexus between Kashmiri separatists and Pakistan sponsored ultras that foment trouble in Valley. 
In reply to a question in the Lok Sabha on Tuesday, MoS for Home Affairs Hansraj Ahir said that key separatist leaders are in touch with militants across the board and in PoK. 
"Inputs indicate existence of nexus/collusion of disrupting elements sponsored by neighbouring country and separatists in Kashmir. Necessary action is taken against such elements in accordance with the provisions of law," the Minister said.
He also said that they were allegedly receiving directions and funding from the Pakistan to spread unrest in Kashmir.
"They are also believed to be receiving instructions and financial support from Pakistani establishment for such adverse activities," he said.
Intelligence inputs have also suggested that separatist leaders had played a key role in instigating protests in Kashmir following July 8 killing of Hizbul militant Burhan Wani.
When asked about facilities being provided to separatists at the government's expense, he said, "Any security cover to such leaders was provided by the J&K government based on security categorisation decided by the State Security Review Coordination Committee. Such security included personal guards, static guards and vehicles."
Meanwhile, life in Kashmir was affected again yesterday as the separatists resumed their shutdown after suspending it over the weekend. The effect of the strike was visible on the roads across Kashmir as there was less traffic compared to last two days, when the Valley was bustling with activity after 133 days of unrest triggered by the killing of Burhan Wani.
The separatists have been issuing weekly protest programmes. As many as 86 people, including two police personnel, have been killed and several thousand others injured in the unrest.
Around 5,000 security forces personnel have also been injured in the clashes.