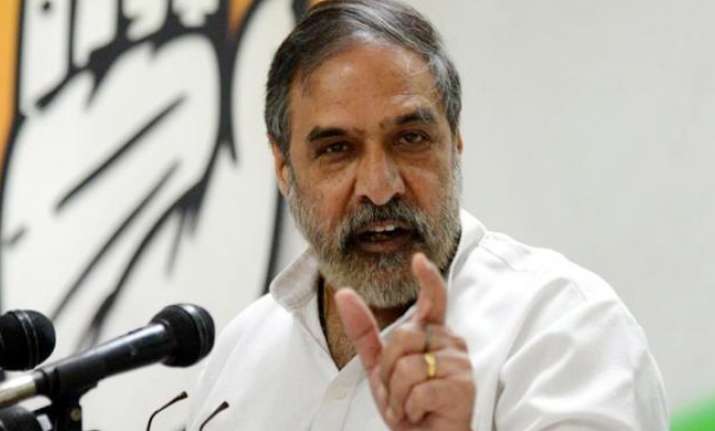 The Congress party today slammed the Kashmiri separatist conglomerate 'Hurriyat Conference' for refusing to hold talks with the all-party delegation and said that it is unacceptable to India.
Terming Hurriyat's decision 'unfortunate' and 'regrettable', senior Congress leader Anand Sharma asserted that any talks with separatists have to be held within four walls of the constitution.
 "It's unfortunate and regrettable because sincere attempts were made by the political parties when we debated this issue in both the houses of the parliament, twice in Rajya Sabha. We were concerned over the developments in Kashmir, the turbulence, the violence. We had hoped that reason will prevail, good sense will prevail," Anand Sharma said.
"We were very clear and we remain very clear today that while we want our youth, our sons and daughters in the Kashmir valley to return to the mainstream, to make their lives, to make their stakeholder in future, to go to back to school, college and universities and let normalcy be restored," he added.
The Congress leader also said that those who seek dismemberment of India should remember that Jammu and Kashmir is an integral part of India.
"At the same time, a clear message should be sent to those who seek dismemberment of India that any talks have to be within the four corners of India's constitution and also to remember that Jammu, Kashmir and Ladakh have acceded to India legally. They are integral part of this country," Sharma said.
Hurriyat leaders Syed Ali Shah Geelani and Mirwaiz Umar Farooq had refused to hold talks with the all-party delegation that visited Srinagar on Sunday, in a bid to hold meetings with all the stakeholders in the state.