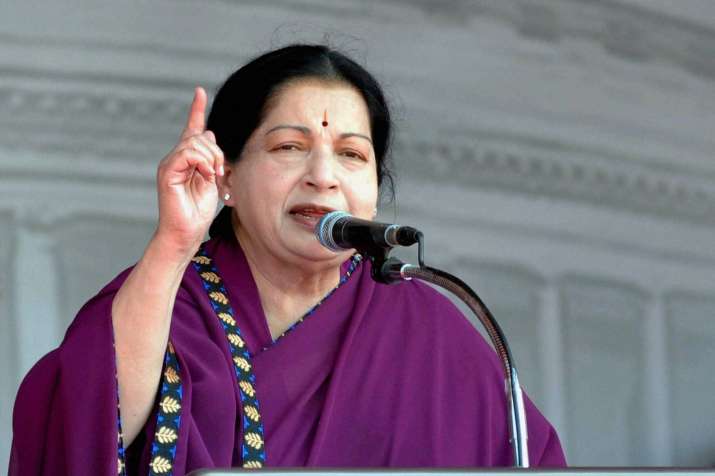 As Tamil Nadu Chief Minister J Jayalalithaa remains in "grave situation," AIADMK MLAs today met at the Apollo Hospital in Chennai where the party chief has been housed for the past two months.    
Party sources said that All India Anna Dravida Munnetra Kazhagam (AIADMK) legislators were today called at the Apollo Hospitals where Jayalalithaa has been admitted since September 22. 
"We have been asked to wait till further information," an AIADMK lawmaker who did not want to be identified told IANS from the hospital.
Although, the party leaders hope that their leader will recover soon to take the reigns of the state and AIADMK, the party is believed to have agreed on Jaya's trusted advisor Sasikala Natarajan to take charge of the party in her absence, sources said.  
Party sources added that Finance Minister OP Panneerselvam could be entrusted with the CM's chair until Jayalalithaa recovers.  
The hospital said on Monday that Jayalalithaa, who suffered a cardiac arrest on Sunday evening, remains in a "grave situation" despite the "best efforts."
"Despite our best efforts, our beloved CM remains in a grave situation," Sangita Reddy, Executive Director, Apollo Group, said. 
The AIADMK chief is now on special support systems for her heart and lungs, said the Hospital. 
The 68-year-old leader was readmitted to the CCU shortly after the party announced that she had been given a clean bill of health by a team of medical specialists.