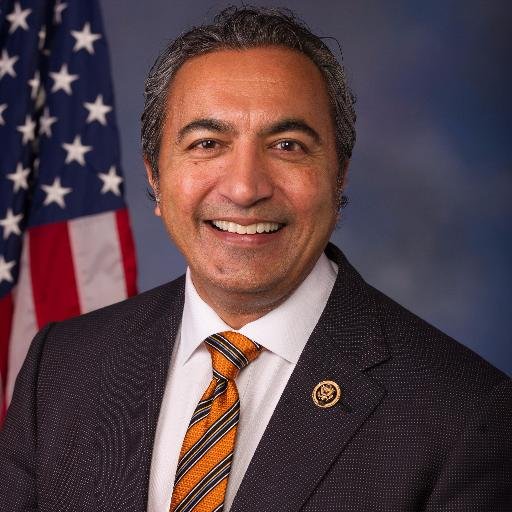 Ami Bera, a top-ranking Indian-American Democratic Congressman, today expressed the hope that the bilateral relations between India and United States would continue under the Donald Trump administration. 
Ami Bera also stressed on the need for India and United States to work together to address challenges of the world in the 21st century. 

 

 "I think the world is a better place if democracy leads the way and as the world's leading democracy, America needs to work with partner nations like India and other democratic nations to continue to make sure our values are the leading values in the world," Bera said.
The three-term Congressman from California, Bera was Co-Chair of the Congressional Caucus on India and Indian-Americans for two years before he passed on the baton to Tulsi Gabbard from Hawaii early this month.
As Co-Chair of the India Caucus, Bera played an instrumental role in India-US relationship, working with his other Congressional colleagues in pushing India-US relationship in defence, trade and economy.
Of the view that India-US relationship scaled a new height under the previous Obama administration, he hoped that it continues on this trajectory under the new administration.
"Our hope is that Prime Minister (Narendra) Modi will be visiting America shortly. We're watching closely to see who the new Ambassador to India is. From the business to business side and the defense to defense side, we remain very optimistic," Bera said in response to a question.
Bera said strengthening India-US relationship is on top of his agenda and plans to initiates steps for more regular interaction between lawmakers of the two countries.

"I think the lasting relationship is between members of Parliament and members of Congress. So we're certainly continuing to interact with members of the Parliament as they visit. I'll be as active as I always have been even though I'm not the co-chair as the senior member of the delegation. The US-India relationship remains in my mind one of, what, President Obama and Vice President Biden said, could be the defining relationship of the 21st century," he said.
Noting that he does not want to lose a step on the people to people relationship, Bera said the reputation America has held in India for decades should not go backwards.
"This is why I think it's important for people like myself to speak out that our values are still the same values. We want the best and the brightest from around the world and we want America to be an inclusive country," he added.
(With PTI inputs)