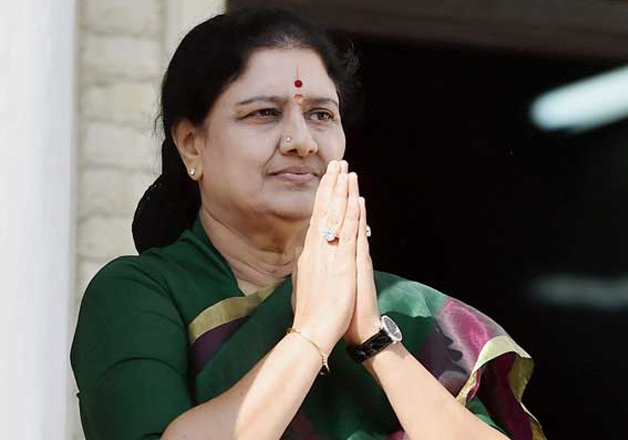 Immediately after the Supreme Court upheld a Bengaluru trial court order convicting VK Sasikala in 19-year-old Rs 66 crore Disproportionate Assets case, the convicted leader said that she has always carried the 'burden' of late leader Jayalalithaa. 
"Whenever there had been burden for Amma (Jayalalithaa) she (Sasikala) has taken it (up)on her. She is doing the same now also. #Chinnamma," the party said in a tweet, quoting Sasikala.
The Supreme Court this morning set aside the Karnataka High Court verdict acquitting Sasikala in the case and thus restored the judgement and the findings of the trial court in Bengaluru which had held guilty all the accused including Sasikala's two relatives, VN Sudhakaran and Elavarasi, ending her run for the post of Chief Minister of the state.
The verdict disqualifies Sasikala from becoming a legislator, and consequentially being the CM either. Politicians convicted of a crime are barred from contesting elections for a period of six years. 
Though the DA case also involved Jayalalithaa, the court said that since she has expired, the proceeding against her stand abated. 
Meanwhile, security has been strengthened across Tamil Nadu after the Supreme Court convicted Sasikala in the DA case.
Police presence was especially stepped up at a resort, about 80 kms from Chennai, where MLAs supporting her have been housed since the past few days. 
Sasikala herself stayed overnight at the resort. Police personnel were also seen maintaining vigil on the roads in Chennai and other parts of the state. 
Sasikala was elected as the legislature party leader on February 5, paving the way for her becoming Chief Minister. However, two days later, Panneerselvam raised a banner of revolt against her, alleging he was forced to step down for her. 
Over the past few days the rival camps traded charges and counter-charges with some MPs and MLAs deserting Sasikala. The trend is likely to accelerate with Sasikala's conviction.