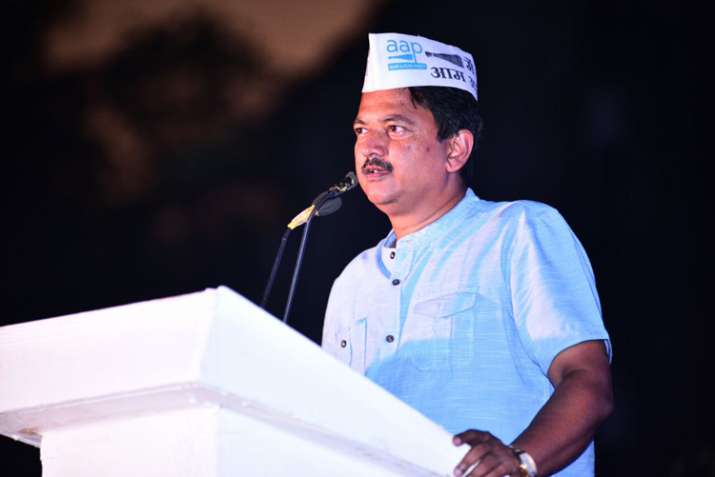 The Aam Aadmi Party (AAP) has declared former Goa Inspector General of Prison Elvis Gomes as its chief ministerial candidate in the upcoming Assembly elections in Goa. 
The decision was announced by Delhi Chief Minister and AAP supremo Arvind Kejriwal on Monday. The AAP leader made the declaration at a public rally here. 
Goa will see Assembly elections early next year. 
Gomes, 53, took voluntary retirement as the Inspector General of Prisons and Urban Development Secretary in July this year. He later joined the AAP.  
"I have seen this administration very closely for over 19 years, where I have noticed that lot of injustice has been done to bureaucrats. We have no idea as to whom they wanted to please and why at the cost of people," he had said while joining the party in October. 
Gomes, an officer of the Goa Civil Services, has held major official posts in Goa. He was earlier a director of Municipal Administration and Tourism and chairperson of Goa Housing Board. He is now the President of Goa Football Association. 
The AAP is fighting elections in Punjab and Goa. 
The senior cop was booked by Anti Corruption Bureau (ACB) in a land scam. He, however, has refuted all the allegations. 
"It is very much clear to everyone that the cases filed against me are completely bogus," he told reporters in October. 
Gomes had said that he had already challenged the FIR against him before the Goa bench of Bombay High Court.