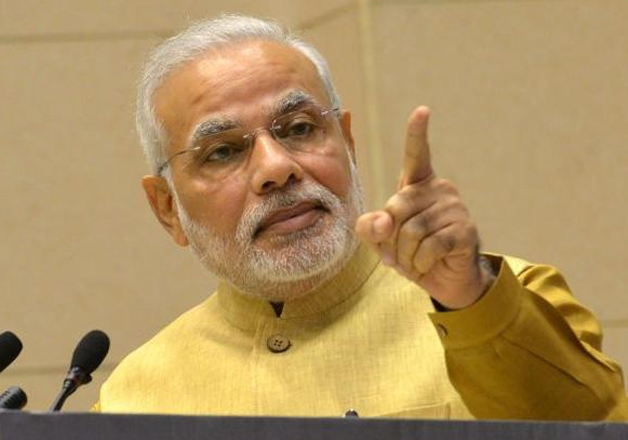 In a move that comes as a part of the ongoing crackdown on tax evasion and illicit funds, Prime Minister Narendra Modi today asked all BJP MPs and ministers to submit details of their banking transactions from November 8 onwards, the day he announced demonetisation of high-value currency notes to fight black money. 
The party leadership, reports said, will examine the statements of all MPs and MLAs to check for any illegal or suspicious cash transactions. As per the directive issued by the Prime Minister at the party's Parliamentary Party meet here today, the lawmakers have been asked to submit all details of their banking transactions between November 8 and December 31 to party chief Amit Shah.
The deadline for MPs to submit the details has been set for Januray 1, 2017. 
The directive, though currently issued only to BJP's MPs and ministers, party sources said that the move could soon apply to the MLAs as well. 
The move comes amid criticism against the government for putting the common man through trouble while the rich were being allowed to go scot free. There has also been a growing chorus amongst the civil society of the government applying the same standards of financial accountability to the political class as it expects from the citizens. 
A staggering 75 per cent of all political funding comes from undisclosed sources.
The government, since assuming power has pushed for accountability from its ministers and MPs who have been regularly asked to make details of all their assets public on the government's website. 
Meanwhile, at the party's Parliamentary Party meet here today, the Prime Minister also rubbished opposition parties' allegations that the I-T Amendment Bill was brought to turn black money into white.
"I-T Amendment Bill is not to turn black money into white but to use money looted from poor for welfare," he said.
Providing yet another opportunity to black money holders to legalise their wealth, the central government has proposed to tax at 50 per cent the unaccounted demonetised cash that is disclosed voluntarily till December 30, after which a steep up to 85 per cent tax and penalty will be levied on undisclosed wealth that is discovered by authorities.
The Taxation Laws (Second Amendment) Bill, 2016, introduced on Monday in the Lok Sabha by Finance Minister Arun Jaitley, nearly three weeks after Prime Minister Narendra Modi banned high denomination currency notes, also provides for immunity from being questioned on the source of funds.
The scheme comes within two months of the close of domestic black money disclosure scheme wherein the total incidence of tax was 45 per cent. A total of Rs 65,250 crore in black money was brought to book by the close of the scheme on September 30.