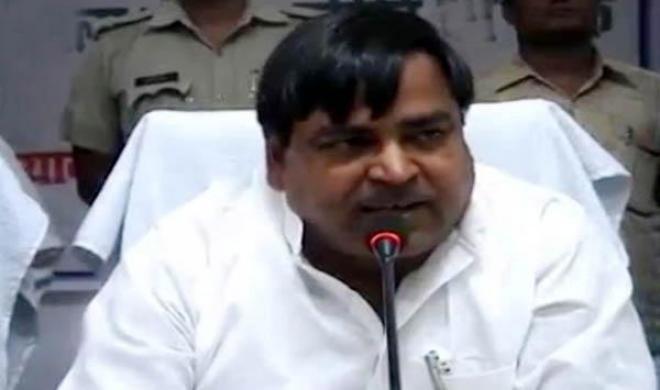 The Uttar Pradesh Police today filed an FIR against the tainted Samajwadi Party minister Gayatri Prajapati and six of his accomplices in connection with cases of alleged gangrape and attempt to rape a woman and her minor daughter.
The FIR was filed after the Supreme Court on Friday directed the police to book the minister.
The apex court directed the police to file the FIR after hearing a PIL  filed by a woman who alleged repeated gangrape by Prajapati and others.
According to Avanish Kumar Mishra, Circle Officer of Hazratganj, the FIR against Prajapati and others was filed in Gautampalli Police Station in Lucknow  under various sections of the IPC and POCSO Act.
According to the complaint, the alleged incident first took place in October 2014 and continued till July 2016.
The petitioner decided to lodge a complaint after the accused tried to molest her minor daughter and her written request to the DGP in October 2016 went unheeded.
UP CM Akhilesh Yadav had sacked Prajapati from his cabinet in 2016 during the family feud with his father Mulayam Singh Yadav and uncle Shivpal Yadav. 
Prajapati, however, was later reinstated in the council of ministers.