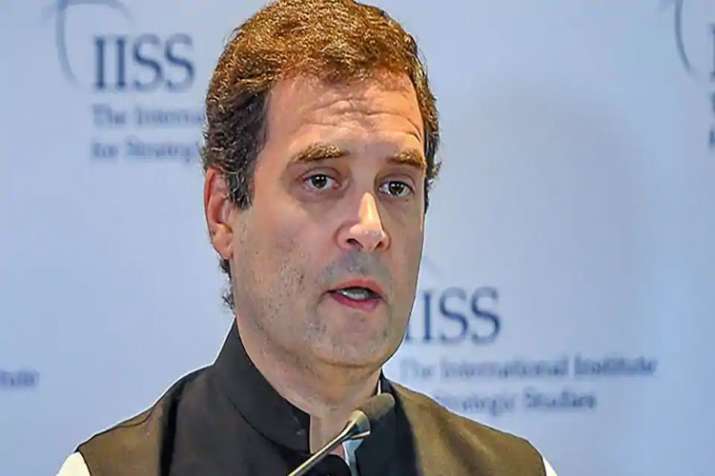 Congress president Rahul Gandhi on Tuesday said that his party has walked the talk and Prime Minister Narendra Modi must take a lesson from it.
"We have walked the talk. Prime Minister must take a lesson from it. Prime Minister must understand this that until and unless he waives off the loans of farmers in the entire country, we will not let him have a sound sleep," tweeted Gandhi in Hindi.
It is pertinent to mention here that within hours of coming to power in Chhattisgarh and Madhya Pradesh, Congress governments waived off farm loans. In the recently held 2018 Assembly elections, Congress wrested powers from the hands of the BJP in Chhattisgarh, Rajasthan and Madhya Pradesh.
Meanwhile, the BJP on Tuesday hit back at Gandhi's remark and said it is a new low in the country's public discourse. 
Nothing better can be expected from Gandhi, whose party ensured that Indians did not sleep during its 60 years of rule due to rampant corruption, senior BJP leader and Union minister Ravi Shankar Prasad said.
हमने जो कहा, वो कर के दिखाया है|
प्रधानमंत्री को इससे सीख लेनी चाहिए|
प्रधानमंत्री ये जान लें, जब तक वो पुरे देश में किसानों का क़र्ज़ माफ़ नहीं कर देते, उन्हें हम चैन से सोने नहीं देंगे| pic.twitter.com/7eXr4ms5rM

— Rahul Gandhi (@RahulGandhi) December 18, 2018