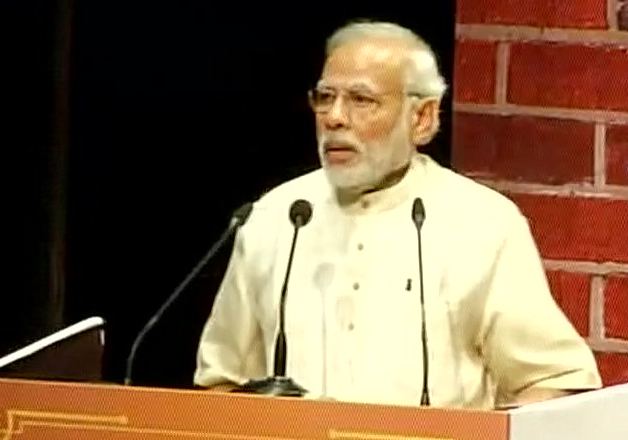 Referring to his November 8 demonetisation move, Prime Minister Narendra Modi today said that his government will not take decisions just for short term political gains and will ensure country has a bright future. 
Speaking at the inauguration of newly-built campus of SEBI's National Institute of Securities Management here, he said that government will not shy away from taking tough decisions and 'hardship caused by demonetisation was only temporary, and that it will bring long-term benefits'.
"Demonetisation is a short-term pain for a long term gain," the Prime Minister said, adding that the 'government will continue to follow sound and prudent economic policies'.
Modi, who said his dream is to make India a developed country in one generation, explained that his government had transformed the country's economy in less than three years.
"In less than three years, my government has transformed the economy. In the time of global slowdown, India is being seen as a bright spot with growth projected to be highest in the world," he said.  
"India's growth is projected to remain among the highest in the world, while in 2012-13, the fiscal deficit had reached alarming levels, the currency was falling sharply, inflation was high, and the current account deficit was rising," he added.
Further on GST, PM said: "Goods and Services Tax will soon be a reality. Foreign Direct Investment in the country is at record levels."
The Prime Minister also said that the government is very keen to encourage start-ups and stock markets are essential for the start-up ecosystem.