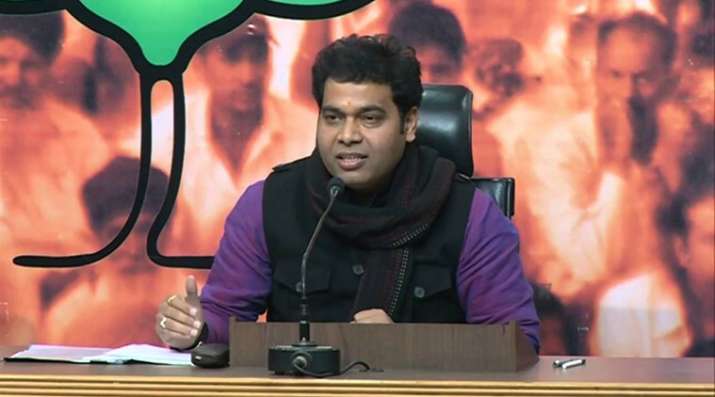 The Bharatiya Janata Party (BJP) today took serious objection to allegations made against Modi government  by senior Congress leader Ghulam Nabi Azad and said that his party was deliberately conspiring against the central  government which was following a "pro-development" agenda.
Ghulam Nabi Azad had alleged on Wednesday that Modi government was making attempts to spread hatred among the people of the country.
Azad had added  that the government was trying to spread the same king of hatred that was witnessed during the partition.
Reacting to his statement, BJP today alleged that Congress divided the country in its lust for power and was now conspiring against the Modi government after being thrown out of power from the Centre and many states.
 "Now there will be no division of the country and if it happens, it will happen in our enemy country, BJP national secretary Shrikant Sharma said.
Hitting  out at Ghulam Nabi Azad for his remarks, Sharma said, "BJP condemns his comments. History is witness that it was Congress which divided the country in its lust for power…Our government is committed to all-round development of the country. Congress is frustrated and conspiring against this government by levelling all kind of baseless charges."
Sharma also alleged that a section of media is also involved in disinformation campaign against the government.
People rejected the Congress in 2014 and have thrown it out of power in many states, he said, insisting that the government is working for 'sabka saath, sabka vikas' but is being targeted as a part of conspiracy.
He noted that Congress leaders like Mani Shankar Aiyar and Salman Khurshid had targeted the Modi government from Pakistani soil with the former allegedly calling for toppling it.
"The least Congress can do is to not lecture us. We will continue to work for everybody's development," he said.
(With PTI inputs)