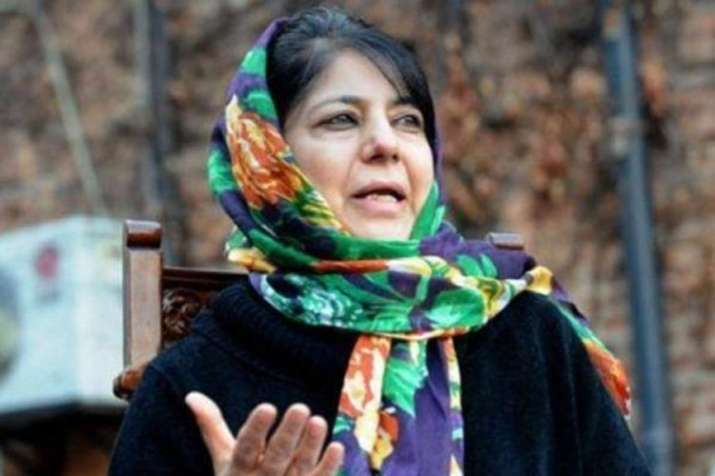 BJP Ends Alliance With PDP in J&K: Who said what
The Bharatiya Janata Party (BJP) on Tuesday announced that it is
walking out of the alliance with Mehbooba Mufti's People's Democratic Party (PDP) in Jammu and Kashmir
. Announcing the party's decision, Ram Madhav said that the Mehbooba Mufti government has failed to control rising terrorism and radicalisation in the state despite all help from the Modi government at the Centre.
"It has become untenable for the BJP to continue in the alliance government in the state. Keeping in mind that Jammu and Kashmir is an integral part of India and in order to control the prevailing situation in the state, we have decided that the reins of power in the state be handed over to the governor," Ram Madhav said at a press conference in New Delhi.
Who said what:
Ram Madhav, BJP:
Restoring peace in Kashmir and encouraging fast development in Jammu and Kashmir, these were the objectives that we joined with PDP. A lot has been done for the state's development by the Modi government. It has done whatever was feasible. Terrorism, violence and radicalisation have risen and fundamental rights of the citizens are under danger in the Kashmir valley. Despite support from the Central govt, PDP failed to control the situation. Keeping in mind the larger interest of India's integrity and to bring the deteriorating situation in the state under control, it would be apt to hand over the governance to the governor of Jammu and Kashmir.
Mehbooba Mufti, CM, J&K
I am not shocked. We didn't do this alliance for power. This alliance had a bigger motive- unilateral ceasefire, PM's visit to Pakistan, withdrawal of cases against 11,000 youths.
Omar Abdullah, National Conference:
I have told Governor that since no party has the mandate to form the government, he will have to impose Governor rule in the state.
Rahul Gandhi, President, Congress
The opportunistic BJP-PDP alliance set fire to J&K, killing many innocent people including our brave soldiers. It cost India strategically &  destroyed years of UPA's hard  work. The damage will continue under President's rule. Incompetence, arrogance & hatred always fails.
Arvind Kejriwal, Chief Minister, Delhi
"After ruining it, BJP pulls out of Kashmir. Didn't BJP tell us that demonetisation had broken the back of terrorism in Kashmir? Then what happened?"
Kapil Sibal, Congress:
An opportunistic BJP. First an opportunistic alliance with PDP. Now an opportunistic breakaway. Both acts of political immorality. Kaise Desh badlega?
Ghulam Nabi Azad, Congress:
The BJP failed completely in Jammu and Kashmir. It ruined the state in the three years that the alliance ruled the Valley. There is no question of forming the government by supporting the PDP.
Randeep Singh Surjewala, Congress
BJP's greed for power has thrown J&K into the shackles of terror. In four years, 373 soldiers and 239 civilians have been killed? What has the country achieved by this?
Sanjay Raut, Shiv Sena:
This alliance was anti-national and unnatural. Our party chief had said, this alliance won't work out. Had they continued with it they would have had to answer in 2019 Lok Sabha elections.
Rafi Ahmad Mir, PDP:
We tried our best to run the govt with BJP. This had to happen. This is a surprise for us because we did not have any indication about their decision.
Uddhav Thackeray, Shiv Sena
It took you 3.5 years & sacrifice of around 600 soldiers to realise that you should take back your support in Jammu and Kashmir. When you know how that govt functions, how could you even support them for so long.
WATCH VIDEO: