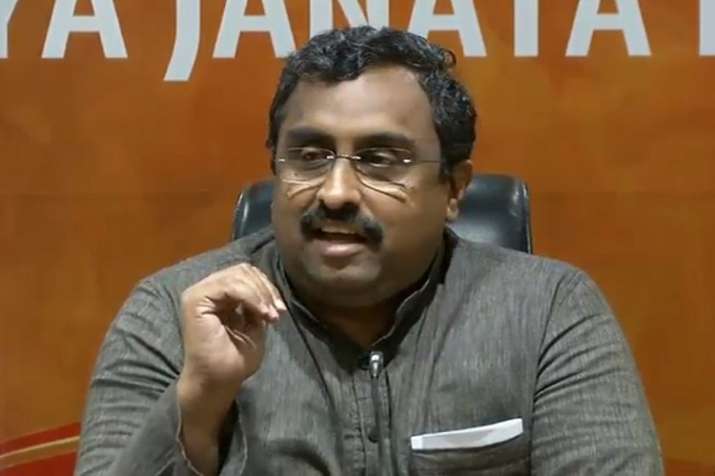 BJP-PDP alliance ends in J&K; Ram Madhav says terrorism increased under Mehbooba's rule
The Bharatiya Janata Party (BJP) on Tuesday decided to walk out of the alliance with Mehbooba Mufti's People's Democratic Party (PDP) in Jammu and Kashmir. The decision was taken during party president Amit Shah's meeting with J&K ministers and a top leaders in New Delhi.
Jammu and Kashmir Chief Minister Mehbooba Mufti will submit her resignation to Governor NN Vohra shortly after BJP pulled out of the ruling alliance. 
"The chief minister will be submitting her resignation to the governor shortly," senior PDP leader Naeem Akhtar told PTI. 
Announcing that the BJP has decided to pull out of the alliance, BJP leader Ram Madhav told reporters that it has become untenable for the party to continue under present circumstances. Madhav, who played a major role in stitching the alliance three years ago, said the decision was taken in view of larger interest of national integrity. He said that the party was not happy with the working of Mehbooba government
"We have taken a decision, it is untenable for BJP to continue in alliance with PDP in Jammu & Kashmir, hence we are withdrawing," Ram Madhav said.
BJP-PDP alliance ends in J&K: Latest Updates
"Restoring peace in Kashmir and encouraging fast development in Jammu and Kashmir, these were the objectives that we joined with PDP. A lot has been done for the state's development by the Modi government. It has done whatever was feasible," he added. 
"Terrorism, violence and radicalisation have risen and fundamental rights of the citizens are under danger in the Kashmir Valley. Despite support from the Central government, PDP failed to control the situation. Keeping in mind the larger interest of India's integrity and to bring the deteriorating situation in the state under control, it would be apt to hand over the governance to the governor of J&K," Ram Madhav said
While BJP has 25 MLAs, the PDP has 28 in the 87-seat J&K Assembly, where the majority mark is 45. The Congress has 14, NC 15 members in the Assembly.
The BJP's decision to walk out of the alliance came a couple of days after the Centre announced that it is ending the month-long Ramzan ceasefire against terrorists in the Valley. The PDP was reportedly  unhappy over the move. 
Watch: BJP-PDP alliance falls apart in J&K