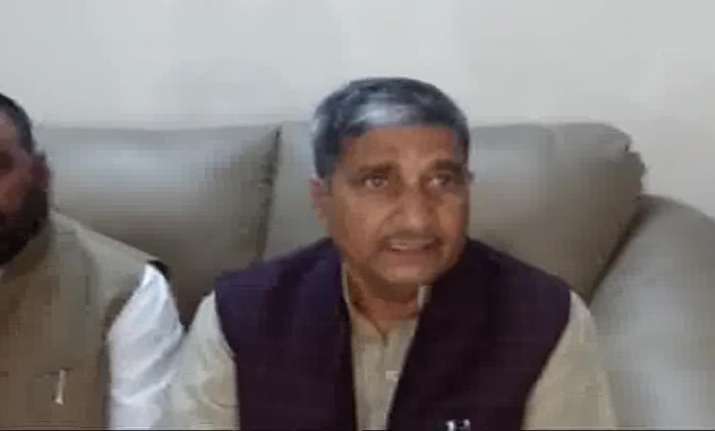 Bharatiya Janata Party (BJP) MLA Mukut Bihari Verma courted controversy on Saturday as he claimed that he was sure that Ram Mandir will be built on the controversial land in Ayodhya despite the fact that the matter was sub-judice in the Supreme Court. 
"Mandir hamara aradhya hai .. mandir banega .. mandir bananey ki liye hum log sankalpbadh hai (Temple is our resolve. It will surely come up and we are all committed to it)," Verma told media in Bahraich. On being asked why he was so sure when the decision by the apex court was still pending, he claimed: "Supreme Court main hain tabhi toh! .. Supreme Court bhi toh hamara hi hai na, Supreme Court bhi hamara hai ... nyay palika bhi hamari hai .. Vidhan Palika bhi hamari hai .. yeh desh bhi hamara hai .. mandir bhi hamara hai (yes, precisely because the matter is with Supreme Court. The Supreme Court is ours, isn't it? The judiciary is ours, the country is ours and the temple is ours too)."
Verma, a four-term BJP lawmaker from Bahraich, is the minister for cooperatives.
Last month, deputy chief minister Keshav Prasad Maurya had said the BJP government at the Centre could consider bringing a legislation on Ram temple if the matter was not resolved in the court. The comment had met with opposition from All India Majlis-e-Ittehadul Muslimeen chief Asaduddin Owaisi, who had said that as "a responsible deputy CM of a state government, Maurya must refrain from making such sort of atrocious and obnoxious statements". 
Watch video: