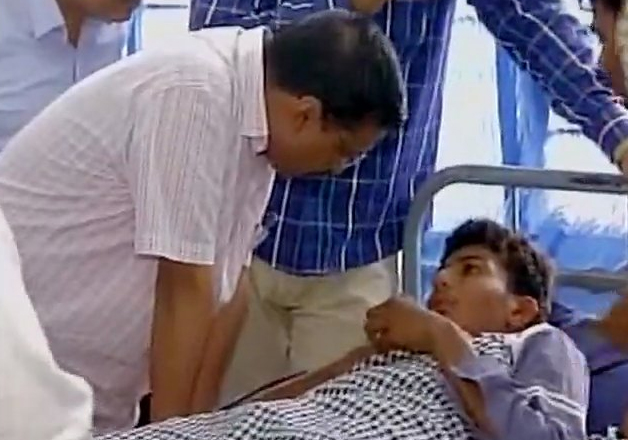 Delhi Chief Minister Arvind Kejriwal today met the Dalit victims of Una violence in Gujarat's Somnath district and attacked the BJP government for not taking appropriate action against the arrested persons who allegedly thrashed four Dalit youths for skinning a dead cow.
The AAP chief met the victims in Rajkot and alleged that the state government was trying to suppress the scheduled caste community.
" Gujarat government is anti-Dalit. Those culprits must be punished in such a manner that it should shake their hearts. An example must be set here," Kejriwal said.
"They were thrashed in full public. If such incident is happening in the presence of administration then it means that those culprits were backed from higher powers. It hints that the government was involved," Kejriwal added.
Four Dalit youths were flogged in full public view at Mota Samadhiya village in Una, by a self proclaimed cow protection vigilantes for skinning a dead cow. The video of flogging appeared on July 11 that sparked uproar among the Dalit community in the state.
Prior to his visit, Kejriwal on Thursday said an atmosphere of "oppression" prevailed across the western state and that people of all communities were threatened.
Kejriwal in a video message released here asked the people to "unite" and raise their voice against what he called the oppression of the state.
Congress vice president Rahul Gandhi had also visited Una district to meet the family of victims.