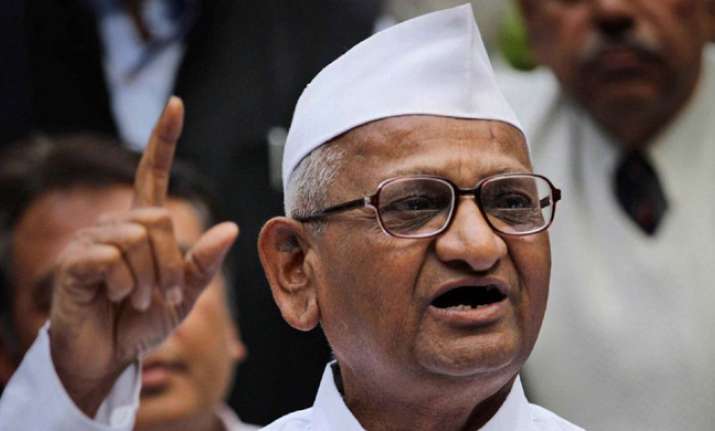 Who could have imagined that social crusader Anna Hazare, who spearheaded a mass movement against the then UPA regime with Arvind Kejriwal by his side, would one day consider an agitation against his most trusted lieutenant?
Disappointed over a series of controversies surrounding his protege Arvind Kejriwal and his Aam Aadmi Party, social activist Anna Hazare has now threatened to launch an agitation against the Delhi Chief Minister.
Anna has said that he would start an agitation against Kejriwal in the national capital if he got concrete evidence of wrongdoing against Aam Aadmi Party ministers. 
Anna reiterated that he did not have doubts about Kejriwal's character but his reputation has been damaged because of the people he took in his party to win power.
"If he wishes to win over the confidence of people again, he should give up power and serve the nation again," Anna told reporters.
Terming the reports of women being exploited by his partymen as unfortunate, Anna said, "Kejriwal's Aam Aadmi Party (AAP) is going to contest the Punjab elections but the voters will take into consideration the current turn of events while making the decision about whom to give their votes to".
"The hope with which I was looking at him is over," the social activist had remarked on Kejriwal, his most trusted aide during the 2011 campaign for a Lokpal or anti-corruption ombudsman that gripped the nation's attention.
Hazare distanced himself from Kejriwal when the former taxman launched his political party in 2012 despite his objections.
When asked to clarify his remarks, the Gandhian reiterated that he felt a "proper check didn't happen" for inducting people in AAP.