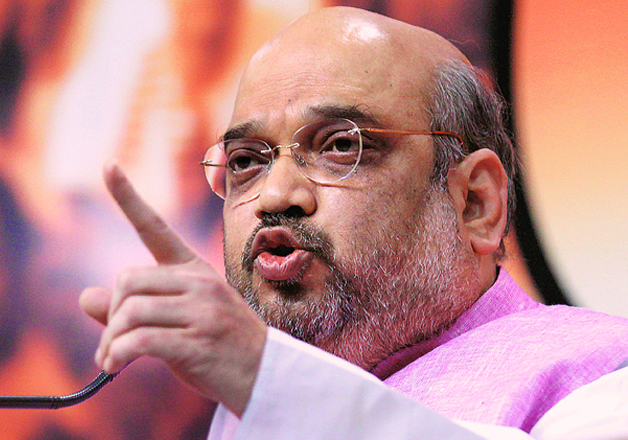 Accusing the Samajwadi Party and the BSP of using the Dalit community as a vote bank, BJP president Amit Shah today said that both the parties have done nothing for their welfare.
Stating that the BJP is committed for their all-round growth and development, Shah said that the Dalit community should 'understand that they have been used and got nothing'.
"Mayawati uses Dalits as a vote bank but does nothing for their welfare," he said while speaking at Dhamma Chetna Yatra Samapan programme in Kanpur.
Shah's address is yet another attempt by his party to reach out to the Dalit community in Uttar Pradesh where assembly polls are slated early next year.
Taking a dig at SP infighting, Shah asked, "How will a party that can't keep its flock together run the state. SP is a divided house. They can't govern the state."
Shah also highlighted the 'deterioration of law and order situation in the state under SP rule'. 
"The government has failed to control law and order in the state. How will those who cannot control law and order in their own family control the state. UP is very big Akhilesh bhaiya (brother)… first of all, control your family… only then will a bit of peace return to the state," Shah said.
The BJP president's remarks came amid souring relations between the Chief Minister and his uncle and senior minister Shivpal Yadav. 
As part of the most recent development in the party politics, Mulayam Singh Yadav indicated that Akhilesh Yadav may not be nominated as the CM face before the elections.