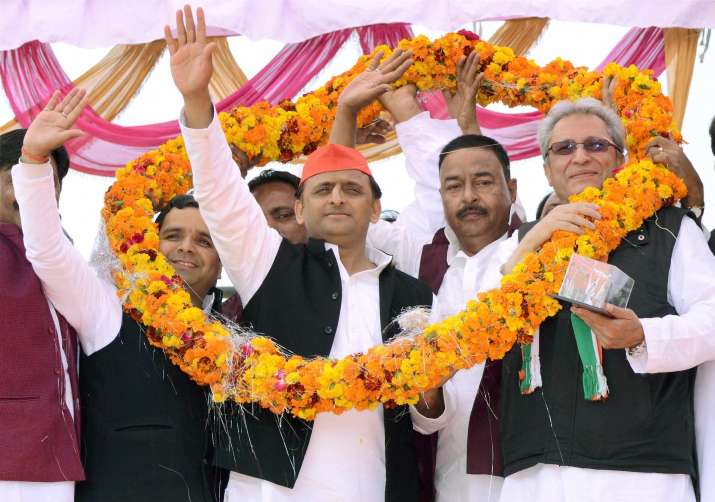 With the campaigning in full swing as Assembly elections in five states enter a crucial stage, Uttar Pradesh Chief Minister Akhilesh Yadav has emerged as the most talked about candidate on Facebook followed by Navjot Singh Sidhu who recently joined the Congress party in Punjab.
According to the data provided by the social networking website, BJP candidate L Bashanta Singh (Bhim) from Manipur is at third spot, Uttarakhand Chief Minister Harish Rawat is trending at fourth and Elvis Gomes, Aam Aadmi Party's Chief Minister candidate for Goa, is part of the discussion threads at fifth spot.
Based on the number of unique people discussing a particular issue, the Facebook data also provides an insight about the top political issues people are talking about on the platform.
As per the data provided by the company, defence formed the maximum percentage of discussions while education got the least.
"About 52 per cent of the target audience are talking about defence, while nearly 30 per cent of the same sample consider crime to be an important issue in this election," it added.
These are followed by industry (22.18 per cent), health and welfare (18.6 per cent), economy (14.46 per cent), tax (14.27 per cent), transport (5.14 per cent), pension (4.56 per cent) and education (3.05 per cent).
(With IANS inputs)