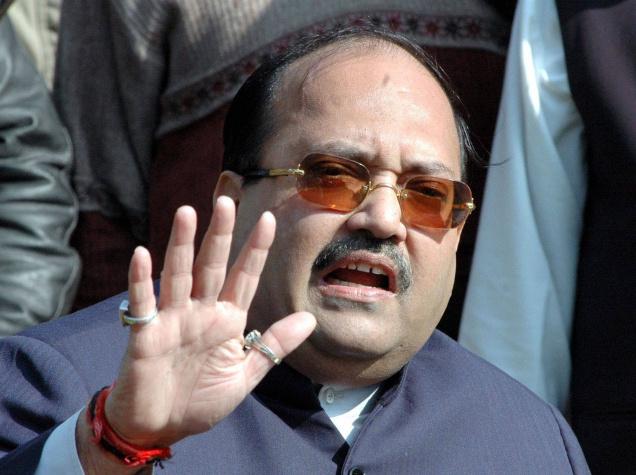 Day after feud in the Yadav family turned into a high-voltage drama at the meeting at Samajwadi Party office, senior party leader Amar Singh has denied allegations that he was trying to destroy the party and said Akhilesh Yadav was a fantastic chief minister, but he needed time to become a mass leader.
 

"As Chief Minister Akhilesh Yadav is absolutely fantastic. As a first time administrator his focus on development, agenda for development, is mind-boggling," Mr Singh said at a programme in Kolkata, according to news agency PTI.

 
 

"I am not saying he is not a mass leader, but it takes time to become a mass leader. He is still very young. Blending of organisational skill and experience of Mulayam Singh and youth face of Akhilesh is very necessary," Amar Singh said at the programme.

 
Mr Singh, who was accused by the Akhilesh Yadav camp of trying to destroy the party, thanked Samajwadi Party chief Mulayam Singh Yadav, and his brother Shivpal Yadav, the state party chief, for standing by him and described Mulayam as the 'core' and 'father' of the Samajwadi Party.
On the crisis in the Samajwadi Party, he said crisis is not a new thing in a vibrant democracy. "What is important is resolution of that crisis," he said and cited the situation of Kerala unit of the CPI(M).
Reacting to allegations levelled against him that he was trying to destroy the Samajwadi Party, Mr Singh said, "These allegations have become irrelevant after the latest statement of our party president. When the ultimate authority has given a statement, these allegations have become irrelevant."
Mulayam Singh Yadav sided with his younger brother Shivpal Yadav and friend Amar Singh, and reprimanded son Akhilesh Yadav at an open meeting in Lucknow.
Mulayam Singh made his support for Amar Singh very clear when he described him as his "brother" and Shivpal Yadav as a "mass leader".
Speaking with news agency Press Trust of India on Monday, Mr Singh had given his best wishes to Akhilesh Yadav and said he wanted to maintain silence over allegations against him as it is the best strategic answer to all questions.
"I give my best wishes to Akhilesh Yadav. I have wished him on his birthday. He is the son of my supreme leader, my best wishes are with him," he said.
(With PTI inputs)