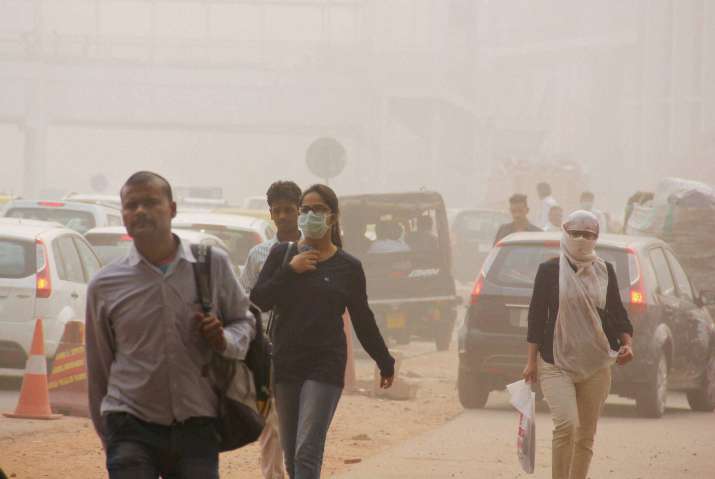 The Delhi government on Monday demanded that the Centre conduct a fresh study to find out sources of emission and their respective share in polluting the national capital's air, on the day Union Environment Minister claimed that 80% pollution comes from the city itself. 
Delhi Environment Minister Imran Hussain wrote to his Union counterpart Anil Dave urging him to instruct the Central Pollution Control Board (CPCB) to undertake the scientific investigation. 
His letter came on a day neighbouring Haryana and Punjab rejected the city government's argument that biomass burning in their states was largely responsible for the capital's foul air and alarming levels of smog. 
"...satellite imagery from NASA shows large scale crop burning and pollution from the industries of nearby states like Punjab and Haryana, which have tremendous amounts of pollution. 
"In this scenario, it is imperative that the source of emissions and their respective pollutant load contribution is investigated for the entire NCR," Hussain wrote. 
This, he said, will ensure that states "own up" to their responsibilities. 
Union Environment Minister Anil Dave today urged all the political parties to stop playing blame game.
"There must not be blame game here. Right now the priority is to make air pollution free so that the people can breathe. We will issue an environment protection calendar which will be state specific. Dust is one of the major reasons for pollution," Dave told ANI.
Early this year, a team led by IIT-Kanpur Professor Mukesh Sharma had submitted a report titled 'Comprehensive Study on Air Pollution and Green House Gases (GHGs) in Delhi'. 
The widely quoted report had put the contribution of biomass burning in pollution within the city (during winters) at 17 per cent (for PM 10) and 26 per cent (for PM 2.5). 
PM 2.5 and PM 10 are ultrafine respirable pollutants that are harmful to the respiratory system and can lead to cardiac issues in human beings.
Punjab Chief Minister Parkash Singh Badal today said that the state has no role in environment pollution in Delhi.
Aam Aadmi Party (AAP) government in Delhi has "miserably failed" on all fronts and now they were trying to shift the onus of their non performance on others, he said while refuting charges that stubble burning in Punjab is one of the reason for pollution in Delhi.