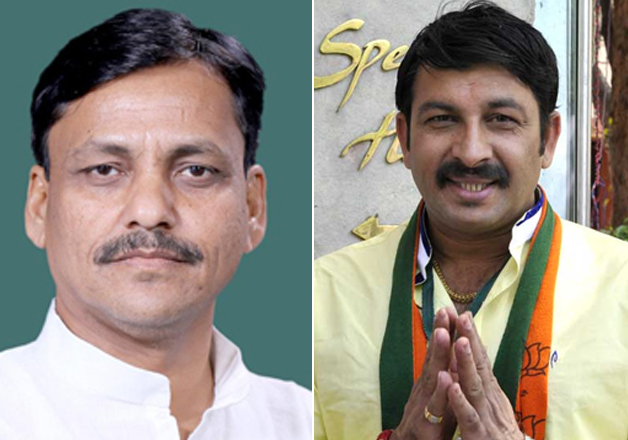 Bharatiya Janata Party (BJP) president Amit Shah today appointed Lok Sabha MP from North-East Delhi Manoj Tiwari as the president of the party's Delhi unit, replacing Satish Upadhyay.
"Manoj Tiwari will replace Satish Upadhyay as BJP chief with immediate effect," the party said in a statement here.
Tiwari (45) is BJP's prominent 'purabiya' face, who has a huge following among the migrant Bhojpuri speaking voters from Bihar and eastern Uttar Pradesh.
The party also announced that Ujiarpur MP Nityanand Rai will be the new chief of party's Bihar unit, replacing Mangal Pandey.
Rai is a Yadav, a community over which RJD chief Lalu Prasad has a strong hold. 
His appointment is seen as an effort by the BJP to go beyond the upper castes, its traditional voters, and reach out to the OBCs in the caste-conscious state where it lost to JDU-RJD combine in the last assembly polls.
The tenures of Upadhyay and Pandey were long over and new appointments were awaited for the past few months.