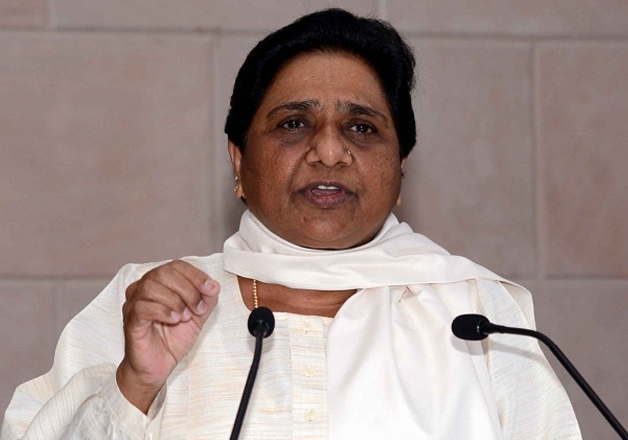 Bahujan Samaj Party (BSP) chief Mayawati today advised Samajwadi Party supremo Mulayam Singh Yadav to leave 'putra moh' (love for his son and CM Akhilesh Yadav) and retire from active politics.
Referring to the ongoing power struggle within the SP, the former UP chief minister said that if what was being said was true about Akhilesh's rebellion against his father, then Mulayam should take 'sanyas'.
In a statement issued after a meeting of coordinators, the BSP chief raised questions over the authenticity of the 'power struggle' being reported widely.
Raising doubts over the entire episode she said that the political drama was enacted to make 'Akhilesh appear Mr Clean'.
Mayawati said: "It is drama, a theatre ... in UP in the absence of any tangible work done by the SP government," she claimed. 
However, she added, if true, Mulayam should immediately retire from active politics and not be influenced by 'putra moh' (love for his son). 
She also targeted the road shows and 'khaat sabhas' of the Congress party whose vote bank, she said, had 'nose-dived'.
Targeting Prime Minister Narendra Modi and his party BJP, Mayawati said the people of UP would not be fooled repeatedly, calling the BJP 'a leaderless party' that had no chief ministerial face to project.