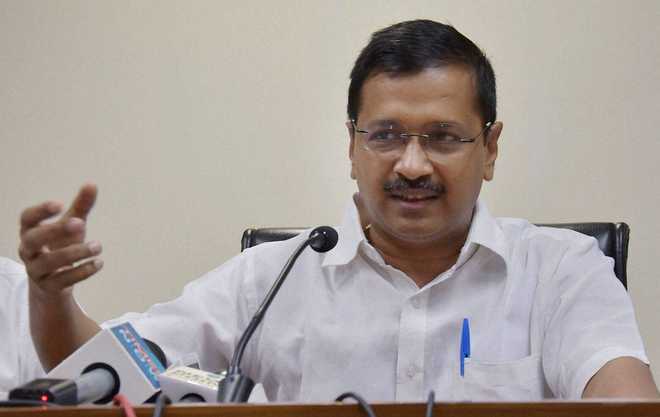 Aam Aadmi Party chief and Delhi Chief Minister Arvind Kejriwal today accused Prime Minister Narendra Modi of being obsessed by subjects related to Hindu-Muslim divide. 
"When the world is talking about technology and 5G, our Prime Minister is describing the Congress as a party of Muslims and the BJP as a party of Hindus," the Aam Aadmi Party leader told a public rally in Indore today. "This proves that no development has taken place in the four years of Modi rule," he said. "Even the 3G doesn't work in our country well."
The attack on PM Modi came hours after former Uttar Pradesh Chief Minister and BSP chief Mayawati said that the prime minister's Hindu-Muslim rhetoric hints at an early election. Mayawati said the way communal forces are being given encouragement shows that the BJP may be planning for early Lok Sabha elections along with Assembly polls of Madhya Pradesh, Chhattisgarh and Rajasthan.
Also read | BJP planning for early general polls: Mayawati
"The background for the same has already been prepared by toppling the PDP government in the state of Jammu & Kashmir," BSP supremo said in a press release released on Sunday.
The saffron party is quite disappointed after, despite all efforts, it failed to form a government in Karnataka, she said, adding that BJP ignored issues like unemployment, inflation and poverty.
Watch: PM Modi's speech in UP hints at early general polls: Mayawati