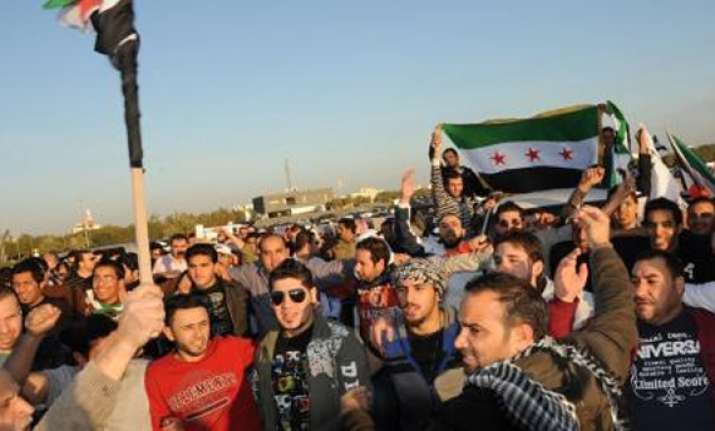 Geneva, Jun 27: The violence in Syria has worsened since a cease-fire deal in April and the bloodshed appears to be taking on dangerous sectarian overtones, the UN said today.  
Investigators say they have concluded that Syrian government troops could be behind the killing of more than 100 civilians in the village of Houla last month. The findings, which were presented to the UN's top human rights body, could lay some of the groundwork for prosecuting alleged crimes against humanity or war crimes in Syria.  
Reflecting the sense of urgency, senior diplomats said world powers are planning to meet Saturday in Geneva in an attempt to end the bloodshed. US Secretary of State Hillary Rodham Clinton and Russian Foreign Minister Sergey Lavrov will be joined by other top diplomats from UN Security Council nations and possibly neighbours of Syria.  
Activists say more than 14,000 people have been killed since the uprising against President Bashar Assad's regime began in March last year.
The UN's deputy envoy for Syria, Jean-Marie Guehenno, told the UN Human Rights Council that the violence in Syria has "reached or even surpassed" levels seen before the April 12 cease-fire agreement and that a six-point peace plan forged by his boss, UN-Arab League envoy Kofi Annan, "is clearly not being implemented."
Meanwhile, a UN probe into the massacre in the central Syrian village of Houla concluded that forces loyal to the government "may have been responsible" for many of the deaths.  
The report by UN-appointed human rights experts says the military or pro-government shabiha forces had better access to the Houla village during the May massacre. The village leans toward the opposition and most of the victims were women and children who were slaughtered in their homes, it said.