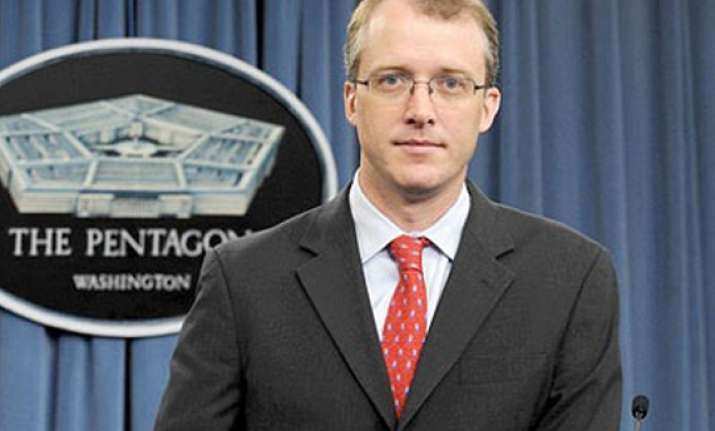 Washington, Dec 7: The US on Tuesday acknowledged that military ties between Washington and Islamabad "is in a tough spot" and it was trying to get the co-ordination and cooperation back" as bilateral relations plunged to an all-time low following the NATO airstrikes that killed 24 Pakistani troops.

"We want to get back to a level of greater cooperation with the Pakistanis, but we have a rough patch," Pentagon Press Secretary George Little said, underlining the US is committed to its relationship with Pakistan. 

Pakistan today temporarily recalled some troops from border posts meant to coordinate activity with international forces in Afghanistan.

"This is still a very tough spot between their military and ours. We remain committed in trying to improve it and get the co-ordination and cooperation back to where we were," he said.

Responding to questions about the recall of Pakistani troops from the crucial coordination centers on the border, Pentagon spokesman Navy Captain John Kirby told reporters that this would certainly have an impact on the operations and risks the chances of incidents like the one that happened last month, resulting in outrage in Pakistan. 

"The whole reason those centers exists is to help try to prevent incidents like what happened late last month. The risks only increase when you do not have those co-ordination centers fully manned staff at their communication," Kirby said during an off camera briefing.

Pakistan did not recall all of its personnel from these centers, he said, adding that they left one officer at these centres.

"Which is good, but we obviously would like to have the center fully staffed," he added.