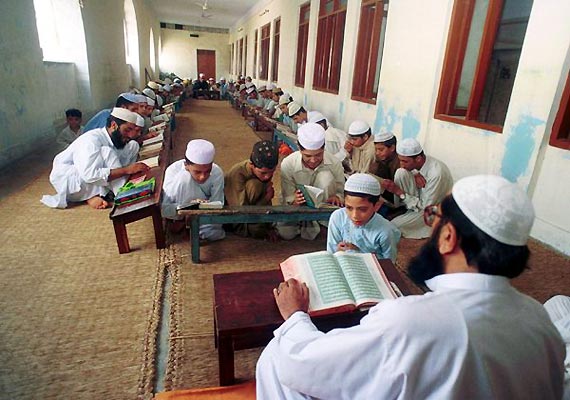 Washington: The US today designated a Pakistani madrasa as a terrorist organisation supporting the Lashkar-e-Taiba, Al Qaeda and Taliban, the first time such action has been taken against a seminary.
Ganj Madrassa in the northwestern Pakistani city of Peshawar, officially known as Jamia Taleem-Ul-Quran-Wal-Hadith Madrassa, is the first seminary to be the target of sanctions that forbid Americans from having any business interaction with it.
The US Treasury said Ganj Madrassa was being used as a training and recruiting base by Al Qaeda, Taliban and the LeT, blamed for the 2008 Mumbai attacks that killed 166. The seminary also facilitates funding for the three groups.
Under the garb of religious education, students at the seminary are being trained to become bomb makers and suicide bombers for the three banned groups, the Treasury said.
The head of the seminary, Fazeel-A-Tul Shaykh Abu Mohammad Ameen Al-Peshawari alias Shaykh Aminullah, has been a US and UN-designated terrorist since 2009 for supporting the Taliban and Al Qaeda.
Aminullah has directed donations provided for the seminary to terrorist groups like the Taliban, which use the money to fund ongoing violence in Afghanistan.
As recently as early 2013, Aminullah was recruiting for LeT at Ganj Madrassa and as of late 2012, he was hosting Al Qaeda operatives there.
The Treasury said the madrassa's activities exemplify how terrorist groups subvert seemingly legitimate institutions, such as religious schools, to divert charitable donations to support violent acts.