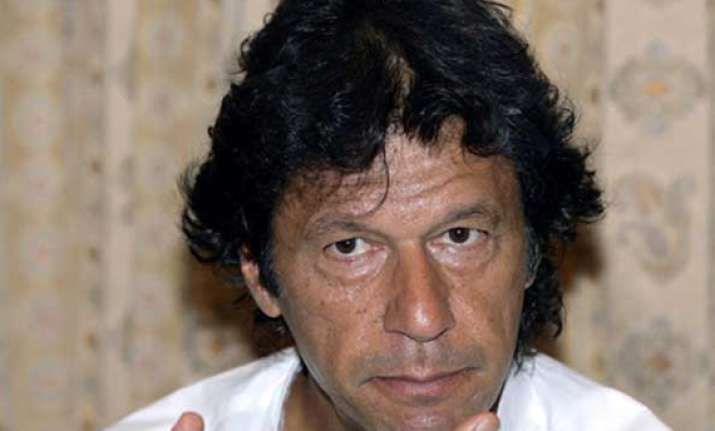 New York, Sept 23: The US is now perceived as a "bigger enemy" in Pakistan than India, cricketer-turned- politician Imran Khan has said, while voicing concern that his country is "petrified" it could be bombed every time a terror attack takes place in India, US or Europe.

Khan further said that no amount of confidence-building measures will help India and Pakistan if intelligence agencies from the two countries "interfere" in each other's business.

"No matter how far we go with confidence-building measures, one act like Mumbai will bring us back to square one," he said.
 
Addressing a gathering of students at Columbia Journalism School here, Khan said thanks to the American policy in Pakistan, a majority of Pakistanis now perceive US to be a bigger enemy than India.
 
"What the American policy has achieved in Pakistan is something which is almost impossible to imagine. About 80 per cent of Pakistanis perceive US to be a bigger enemy than Indians" even though Pakistan and India have fought four wars, he said.

"Today America is perceived as a bigger enemy, yet we are supposed to be allies."

On whether he thinks India is an "existential threat" to Pakistan, Khan said "no I don't think so."

He said given the wars that the two countries have fought, "it is in the genes" and in the "military pysche" that India is a threat to it.

Khan said it is time that this "distrust" between the two neighbours ends.

"No matter how many confidence-building measures you have, unless we come to an understanding that our intelligence agencies will not interfere with each other or will no longer play a part in any violence in each other's countries, one act like Mumbai will bring us back to square one."
 
Pakistan and India should have a "completely new relationship," as this will benefit the subcontinent, he said adding that a relationship based on suspicion is completely counter-productive for both countries.

"India needs Pakistan, Pakistan needs India," he said.