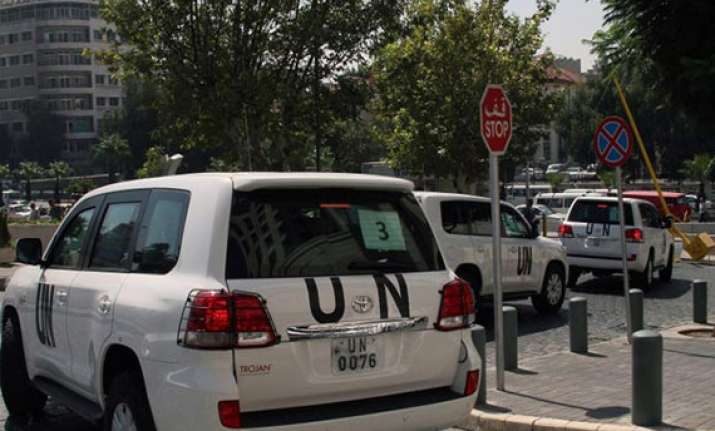 United Nations : The Organisation for the Prohibition of Chemical Weapons (OPCW) is reviewing additional information received from Syria on its chemical weapons stockpiles to conduct on-site inspections, a UN spokesperson said here Friday.
The OPCW Technical Secretariat received information additional to the disclosure on the chemical weapons programme which Syria submitted Sep 21, Xinhua reported citing UN spokesperson Martin Nesirky.
The OCW secretariat, together with the UN, has formed a team tasked with overseeing the destruction of Syria's chemical weapons production facilities.
The joint team has also made "encouraging initial progress" following the first working day of meetings with Syrian authorities, Nesirky said.
The team hopes to begin on-site inspections and the initial disabling of equipment "within the next week", said Nesirky. The exact timing depends on the outcome of the technical groups established with the participation of Syrian experts.
"Documents handed over (on Wednesday) by the Syrian government look promising, according to team members," Nesirky told reporters here.
"But further analysis, particularly of technical diagrams, will be necessary and some more questions remain to be answered."
These groups are working on three areas which are key to the mission's success, namely security, logistics and field support.
The UN fact-finding group has confirmed the use of chemical weapons Aug 21 outside the Syrian capital of Damascus, but the inspectors did not say who used them.