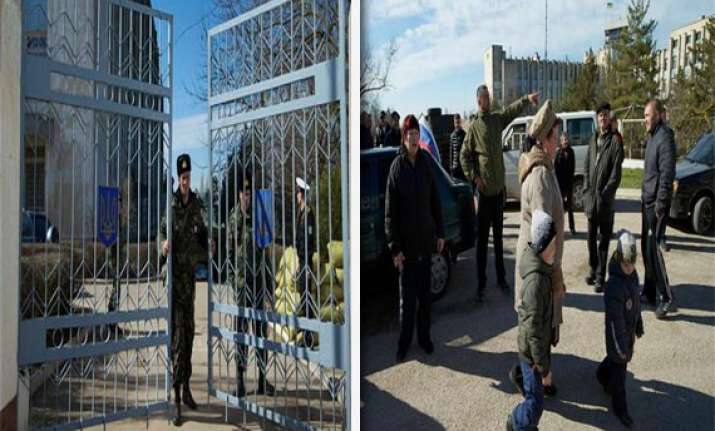 Novo-Ozerne, Ukraine: For years, the little Crimean town was closed off from the rest of the world, a secretive community, at the edge of a key Soviet naval base, sealed by roadblocks and armed guards.
Today, to get to Novo-Ozerne, you just follow a pitted two-lane road far into the Crimean countryside, past collective farms abandoned decades ago and villages where it's hard to see any life, even at midday.
There's not much in town any more, just the occasional ship that has sailed up the Black Sea inlet to this isolated spot, a handful of crumbling navy buildings, and an armoury ringed by barbed wire.
But the Russians want it.
And the little forgotten town is now sharply divided, torn between those who welcomed the arrival here over the weekend of dozens of Russian soldiers wearing unmarked uniforms, and those who back the Ukrainians who are refusing to surrender their weapons.