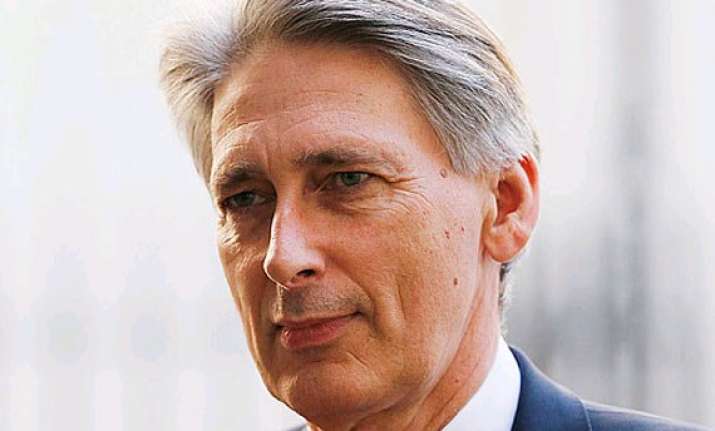 London: The UK can help in every aspect of Prime Minister Narendra Modi' vision to transform India, British Foreign Secretary Philip Hammond said here today.  Inaugurating the two-day Regional Pravasi Bharatiya Divas alongside External Affairs Minister Sushma Swaraj, Hammond said the Diaspora would play a vital role in bringing the two countries closer.
"The UK-India relationship is strong but we believe it can be even stronger," he said.
"Rarely have the prospects been brighter with the vision of Prime Minister Modi to transform his country, no less. And we believe the UK can help achieve that," Hammond said.  The British Foreign Secretary said that the UK is "keen" to participate in India's long term economic success and "we have proved that with the stepped up ministerial visits."
"British-Indians form a vital connection between the UK and India and have an important role to play in the wider effort of building new ties," he added.  The senior Conservative party leader was cheered by the crowd when he referred to a new statue of Mahatma Gandhi to be unveiled at Parliament Square in London in January 2015, announced earlier this year.
"We will soon have the father of the world's largest democracy looking out across the square at the world's oldest Parliament," Hammond said.
The minister was scheduled to hold bilateral talks with Swaraj at the British Parliament.