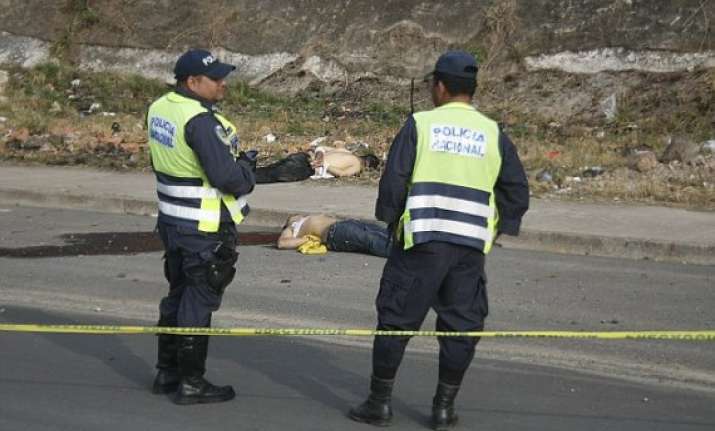 Tegucigalpa: Two prosecutors were murdered while travelling by a car in northern Honduras's San Pedro Sula city, police and media reports said.
The victims were identified as Marlene Banegas and Patricia Eufragio.
Banegas was coordinator of the prosecutor's office for crimes against life, and Eufragio was in charge of the prosecutor's office for environmental crimes, an attorney who was a friend of the victims said.
According to preliminary reports, Banegas had just left her office when she was murdered along with her colleague.
According to some versions, the prosecutors were waiting at a traffic signal on the ring road around San Pedro Sula when two people, riding a motorbike, shot at them.
Some, however said they were attacked by men riding in a vehicle that crossed in front of the women's car. The men stopped, got out and started shooting, media reports quoted witnesses as saying.
The coordinator of the District Attorney's Office in San Pedro Sula, Rene Diaz, said that Banegas was in the process of investigating "many crimes" and that several prosecutors in the area "are being threatened".
Honduras is witnessing a wave of criminal violence that leaves at least 14 people dead every day, according to official figures.