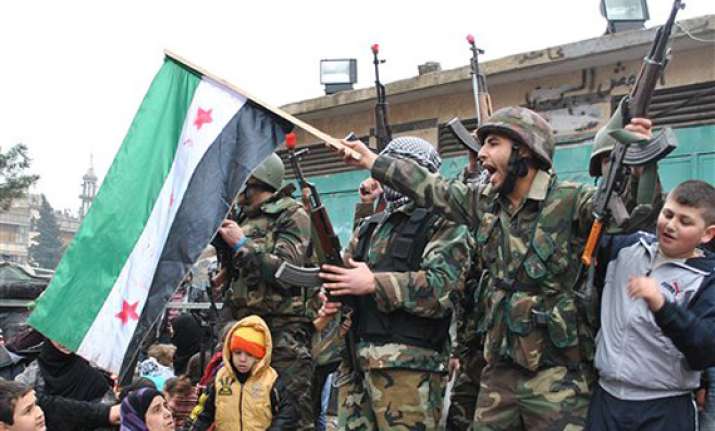 Nicosia, Jan 27 : Syrian security forces killed 34 civilians, including 10 children, in clashes across the country on Thursday , a rights group said.

"The toll for the day has risen to 34 civilians killed by the security forces in several regions of Syria, mostly in Homs," said the Britain-based Syrian Observatory for Human Rights.

Separately, seven deserters and eight regular soldiers died in clashes, according to the rights group, among them a colonel killed in Homs, a protest hub in central Syria. 
The Observatory said the army launched an offencive today evening in the Karm al-Zeitoun district of Homs, killing 26 civilians, including nine children, and wounding dozens. 

And in the rebel city of Hama, also central Syria, where the army launched a major assault on Tuesday, four civilians were killed, including a 58-year-old woman shot dead by snipers, according to the same source. 
Elsewhere, one civilian reportedly died in the restive northwestern province of Idlib, and two others were killed in the suburbs of Damascus.

In the southern province of Daraa, cradle of the uprising against President Bashar al-Assad's regime, a teenager was killed when security forces fired indiscriminately on a student demonstration in the town of Nawa, the Observatory said, citing residents.

Today's casualties could not be independently verified because of government restrictions imposed on journalists covering the unrest in Syria, which first has broke out last

March and has claimed more than 5,400 lives according to UN estimates.