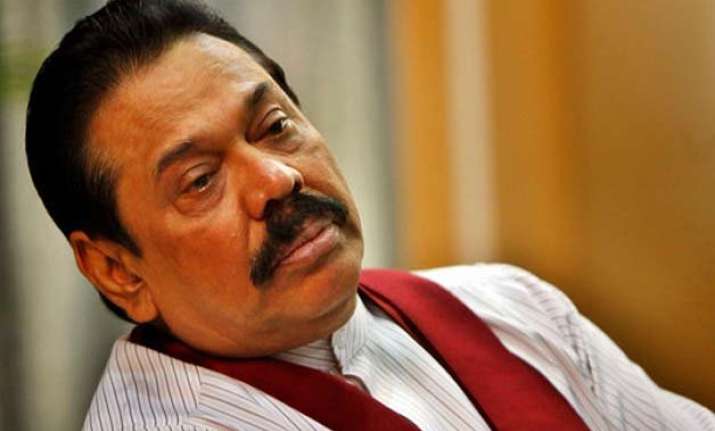 New Delhi: Island nation Sri Lanka has sought India's help in tracing USD 2 billion stashed away in three accounts in Dubai by former president Mahinda Rajapaksa.
Lankan investigators have located more than USD 2 billion that was secretly transferred to accounts in Dubai by close aides of Rajapaksa.
A government official said that one account of a Rajapaksa family member allegedly has USD 1.064 billion and two others have USD 500 million each in two different accounts.
The Lankan government, besides seeking help from India, has also approached US to assist in the ongoing investigation.
An Indian official source said that both New Delhi and Washington are assisting with the probe.
President Maithripala Sirisena, who defeated Rajapaksa in a January election, has ordered an investigation into all financial deals sealed by his predecessor. Rajapaksa and his former government officials have rejected allegations of corruption and nepotism and said they are ready to face any investigation.
Sri Lanka's anti-corruption body has so far barred former central bank governor Ajith Nivard Cabraal and Sajin De Vass Gunawardena, a parliamentarian close to Rajapaksa, from leaving the country because of corruption complaints.
It is believed that Sirisena had during his visit to New Delhi last month shared details of the amount.