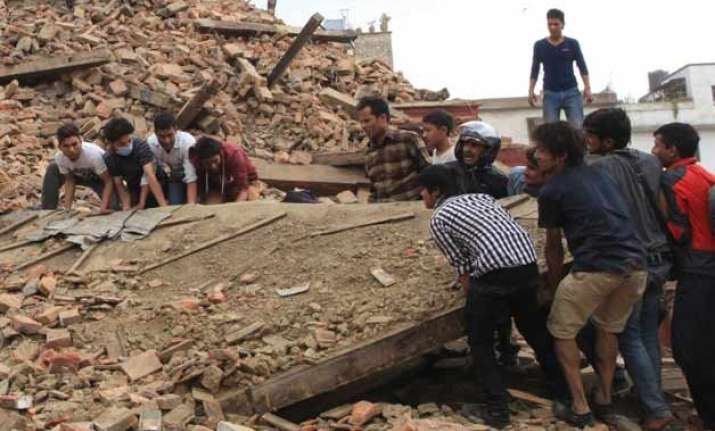 Kathmandu: Many Hindu temples including, the iconic Kasthamandap have been destroyed or badly damaged in Nepal's worst temblor in over 80 years in the Kathmandu Valley and many adjoining areas.
Several temples, including Kasthamandap, Panchtale temple, the nine-storey Basantapur Durbar, the Dasa Avtar temple, Krishna Mandir, were demolished by the quake.
Kasthamandap, which inspired the name Kathmandu, is an early 16th century wooden monument.  Prushottam Lochan Shrestha, a historian, said these monuments could be lost forever, as rebuilding them is technically difficult and expensive.
"We have lost most of the monuments that had been designated as World Heritage Sites in Kathmandu, Bhaktapur and Lalitpur.
"They cannot be restored to their original states," Shrestha was quoted as saying by Ekantipur.
The powerful temblor measuring 7.9 on the Richter scale yesterday and aftershocks throughout the day destroyed around 80 per cent of the temples in Basantapur Durbar Square in Kathmandu.
Scores of centuries-old historical monuments, including the iconic Dharahara of Kathmandu, were reduced to rubble in the massive earthquake that hit the country on Saturday afternoon.
Dharahara had broken into parts in a similar earthquake that occurred around 83 years ago during the 1934 quake that claimed over 10,000 lives.
Similarly, dozens of temples and historical buildings in Patan and Bhaktapur have collapsed or been partially damaged.